Image Gallery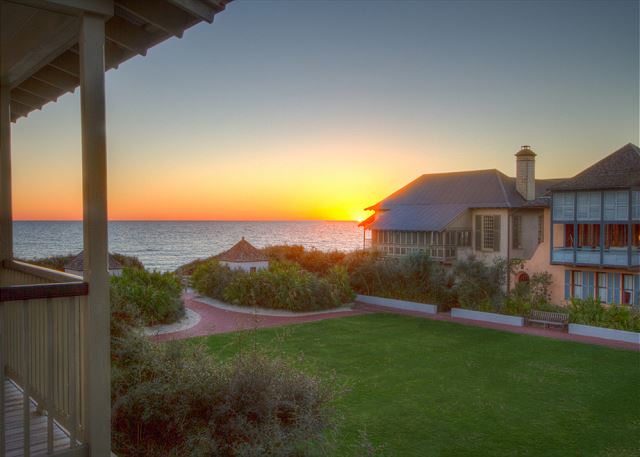 Availability Calendar
Available
Availability Calendar
October 2014
Su
Mo
Tu
We
Th
Fr
Sa
1
2
3
4
5
6
7
8
9
10
11
12
13
14
15
16
17
18
19
20
21
22
23
24
25
26
27
28
29
30
31
November 2014
Su
Mo
Tu
We
Th
Fr
Sa
1
2
3
4
5
6
7
8
9
10
11
12
13
14
15
16
17
18
19
20
21
22
23
24
25
26
27
28
29
30
December 2014
Su
Mo
Tu
We
Th
Fr
Sa
1
2
3
4
5
6
7
8
9
10
11
12
13
14
15
16
17
18
19
20
21
22
23
24
25
26
27
28
29
30
31
January 2015
Su
Mo
Tu
We
Th
Fr
Sa
1
2
3
4
5
6
7
8
9
10
11
12
13
14
15
16
17
18
19
20
21
22
23
24
25
26
27
28
29
30
31
February 2015

| Su | Mo | Tu | We | Th | Fr | Sa |
| --- | --- | --- | --- | --- | --- | --- |
| 1 | 2 | 3 | 4 | 5 | 6 | 7 |
| 8 | 9 | 10 | 11 | 12 | 13 | 14 |
| 15 | 16 | 17 | 18 | 19 | 20 | 21 |
| 22 | 23 | 24 | 25 | 26 | 27 | 28 |
March 2015
Su
Mo
Tu
We
Th
Fr
Sa
1
2
3
4
5
6
7
8
9
10
11
12
13
14
15
16
17
18
19
20
21
22
23
24
25
26
27
28
29
30
31
April 2015
Su
Mo
Tu
We
Th
Fr
Sa
1
2
3
4
5
6
7
8
9
10
11
12
13
14
15
16
17
18
19
20
21
22
23
24
25
26
27
28
29
30
May 2015
Su
Mo
Tu
We
Th
Fr
Sa
1
2
3
4
5
6
7
8
9
10
11
12
13
14
15
16
17
18
19
20
21
22
23
24
25
26
27
28
29
30
31
June 2015
Su
Mo
Tu
We
Th
Fr
Sa
1
2
3
4
5
6
7
8
9
10
11
12
13
14
15
16
17
18
19
20
21
22
23
24
25
26
27
28
29
30
July 2015
Su
Mo
Tu
We
Th
Fr
Sa
1
2
3
4
5
6
7
8
9
10
11
12
13
14
15
16
17
18
19
20
21
22
23
24
25
26
27
28
29
30
31
August 2015
Su
Mo
Tu
We
Th
Fr
Sa
1
2
3
4
5
6
7
8
9
10
11
12
13
14
15
16
17
18
19
20
21
22
23
24
25
26
27
28
29
30
31
September 2015
Su
Mo
Tu
We
Th
Fr
Sa
1
2
3
4
5
6
7
8
9
10
11
12
13
14
15
16
17
18
19
20
21
22
23
24
25
26
27
28
29
30
Burgin's Cottage
Get Rate Quote and Book Now!
Unit Availability
Rosemary Beach
4 bedrooms
4.5 bathrooms
Sleeps 10
Beds:
2 King Beds
1 Queen Bed
2 Bunk Beds
Nestled on the iconic Western Green, Burgin's Cottage is just steps away from all the action, and the beach. Revel in stunning beach views from the comfort of your own balcony. Enjoy the conveniences of a beautifully designed, private courtyard with exclusive access directly onto the Western Green. Additional features all guests are sure to appreciate include two living rooms, a state-of-the-art wine cooler, built in wet bar, two master suites and a premier location within seconds of Main Street. Relax and let loose at this elegant beach chic fortress.

On the first floor you will find the private shaded courtyard with lush foliage and direct access to the Western Green. The downstairs Master bedroom features a wooden writing desk, large King bed and a wet bar convenient to make morning coffee enjoyed in the courtyard. Also on the first floor is a guest room with Queen bed as well as a bunk room accommodating four. All bedrooms downstairs enjoy their own flat screen TVs and access to their own bathroom.

Wooden stairs lead upstairs to a balcony with outdoor grill and seating overlooking the courtyard. The second story also features a large open floor plan perfect for cooking, entertaining, watching the latest movies on the flat screen TV or enjoying a large balcony view of the ocean and Western Green. A comfortable over sized den area with Full daybed, board games, TV and private balcony leads to the large master bedroom. In the master suite you will fill find a King bed, dressing area, private bath with Jacuzzi, private balcony with gulf views as well as access to the wrap around balcony overlooking the courtyard.

Multiple balconies, gorgeous views, convenient location and great interior design make Burgin's cottage an optimal choice for large families or parties with multiple guests of all ages.

HOME HIGHLIGHTS:

• Private Courtyard Pool (will be under construction Winter 2015)
• Gorgeous Gulf Views
• Private balconies overlooking Western Green, ocean and private courtyard
• Flat screen HDTVs w/ DirecTV in all rooms & bedrooms
• Living area with sofa, chairs, flat-screen TV with Blu-Ray & surround sound
• Private courtyard with seating and direct access to Western Green
• First floor second master with King bed, wet bar area and private entrance to courtyard
• First floor guest room with Queen and bunk room with four(4) twin bunks
• Second floor master suite with King bed, private bath with Jacuzzi tub, private balcony with gulf views & view overlooking courtyard
• Second Living / TV area featuring flat screen TV and commercial cooler for fridge overflow.
• Kitchen with stainless steel appliances including gas stove & ice maker as well as bar seating for (4)
Amenities at this property include:
Kitchen

Full Kitchen
Refrigerator
Coffee Maker
Ice Maker
Toaster
Cookware

Living

Central Air
Air Conditioning
Ceiling Fans
Linens
Washer & Dryer
Ironing Board
High Speed Internet

Business

Nearby ATM
Nearby Post Office
Nearby Internet Cafe
Nearby Bank

Convenience

Area FitnessCenter
Nearby Medical Services
Nearby Grocery
Outlet Shopping
Movie Theatres
Golf Course
Indoor Neighborhood Pool
4 Private Neighborhood Pools

Culture
Outdoor

Patio
Balcony
BBQ Grill
Gas Grill
Outdoor Shower
Tennis
Beach
Private Beach Access

Geographic

Near Beach
Close to Town Center

Entertainment

Cable TV
DVD Player
Flat Screen TV in all Bedrooms
Unit Rates
| Dates | | | Nightly | Weekly | Monthly | Min Stay |
| --- | --- | --- | --- | --- | --- | --- |
| Sep 6, 2014 | - | Oct 17, 2014 | $816 | $5,190 | | 3 |
| Oct 18, 2014 | - | Nov 21, 2014 | $660 | $4,200 | $18,120 | 3 |
| Nov 22, 2014 | - | Nov 28, 2014 | $817 | $5,200 | | 5 |
| Nov 29, 2014 | - | Dec 19, 2014 | $660 | $4,200 | | 3 |
| Dec 20, 2014 | - | Jan 2, 2015 | $817 | $5,200 | | 3 |
| Jan 3, 2015 | - | Feb 27, 2015 | $693 | $4,410 | $11,386 - $19,026 | 3 |
Lovely home away from home
Reviewed on 2014-09-16 by Dina W. of Clarksdale, MS United States
Updated on 2014-09-16
Review of stay from 2014-09-09 to 2014-09-14
Overall satisfaction
Services from rental manager
Cleanliness
Location
Property condition
Recommend to Others
We were in Rosemary for our daughter's wedding. We picked Burgin's cottage to be on the Western Green, close to the water, and close to Town Hall, which was our wedding venue. The photos of the cottage were lovely on the website, but they cant even do the cottage proper justice. The home is an amazing place, with tons of sunlight, beautiful furnishings, and a knockout view of the ocean. It is simply a wonderful place to stay. Chris was so helpful and accommodating and checked on us like a friend would to be sure all was well!! And, all was VERY WELL. Stay at Burgin's cottage, and you wont be disappointed. Perfect home away from home!
Perfection!
Reviewed on 2014-08-28 by Unknown of Oxford, MS United States
Updated on 2014-08-28
Review of stay from 2014-08-02 to 2014-08-09
Overall satisfaction
Services from rental manager
Cleanliness
Location
Property condition
Recommend to Others
This vacation spot was by far one if our favorite locations to date! The house was immaculate, the location beyond perfect and the manager provided every thing we needed in a timely fashion and always with a smile. We would definitely recommend it to friends! Movie night on the green was such a treat for our children as we ate popcorn and watched the big screen from our balcony! No complaints at all. It was perfect!
Burgins Cottage
Reviewed on 2014-04-21 by Jeffrey H. of Rye, NY United States
Updated on 2014-04-21
Review of stay from 2014-04-11 to 2014-04-19
Overall satisfaction
Services from rental manager
Cleanliness
Location
Property condition
Recommend to Others
The house was very nice and the location for us was fantastic. The bathrooms could use a little updating but otherwise everything was to our liking.