Great Location!
Reviewed on 2019-08-08 by

Shae W.

from Houston, TX United States

Updated on 2019-08-08

Services from rental manager

Cleanliness

Location

Property condition

We rented the large house and the carriage house together for our party. We loved the location, the pool, the low traffic, and the straight shot to the pool. Bikes were great as well! The mattresses all need to be replaced, and there is not a bathroom on the floor with the kitchen and living area. Other than those two things we really enjoyed this house! We stay in Rosemary every year and this was the best property management company I have ever dealt with!
Family Fun
Reviewed on 2019-04-23 by from Louisville, KY United States
Updated on 2019-04-23
Services from rental manager
Cleanliness
Location
Property condition
We have rented here for 2 years. The house is good with a master and bunk room separated from other bedroom. I love the top floor shower and relaxing tub. We all love the heated pool. Other family joined us and used the carriage house. Close to beach, parks, nice pool, FUN! Also when we encountered problems staff was on it ASAP. We really appreciated great service. Thanks. Property description was accurate. Things are a little worn, but improved from last year. We bring 3 kids, under age 5 so we leave a mess anyway. We had great customer service. We enjoyed Publix, Cowgirl Kitchen and a bar/brew nearby with games.
Great Place
Reviewed on 2019-04-09 by from Prospect, KY United States
Updated on 2019-04-09
Services from rental manager
Cleanliness
Location
Property condition
The house is lovely - a little choppy. First floor has a great master and bunk room and the only "guest bathroom". The middle floor has the kitchen & family room but they are seperated and there is not a ton of space to eat inside - but everything we needed was there. The third floor is a bedroom our guest indicated the bed was not very comfortable. Overall great place, great outdoor space, great little heated pool! Nice quiet street.
Thank you so much for taking the time to leave your review of Sloane's Cottage & Carriage House! We are thrilled to you hear you enjoyed your recent stay with us in Rosemary Beach. Your comments are much appreciated, and we will be sure to share your comments with our staff and property manager. We hope that we have the opportunity to welcome you again to the beach!
-Ally at 30A Luxury Vacations




Sloane's Cottage - Heated Pool, Southside Rosemary Beach, Free Bikes
Unit Code: RB-SLON1
Leave a Review
[2]
37 Abaco Lane
32461
Rosemary Beach
,
FL
United States
30° 16' 42.2724" N, 86° 0' 45.8532" W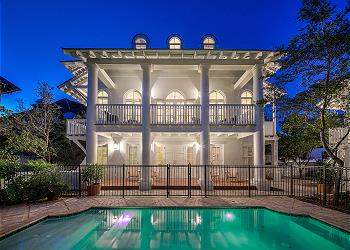 [4]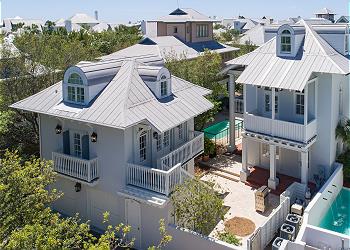 [5]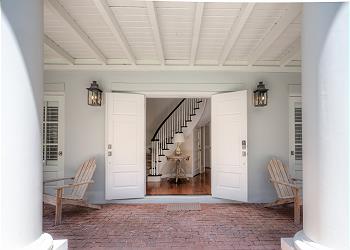 [6]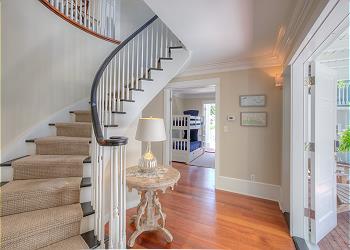 [7]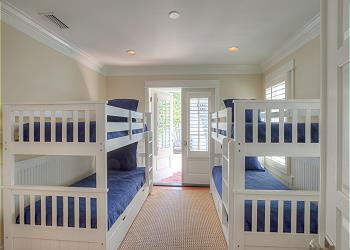 [8]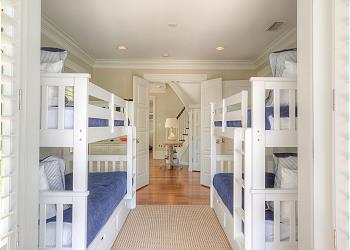 [9]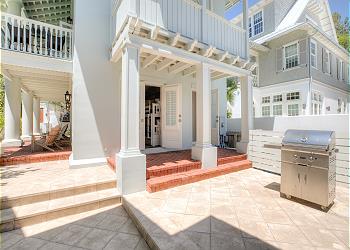 [10]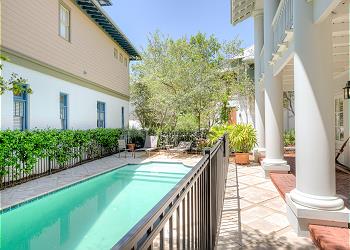 [11]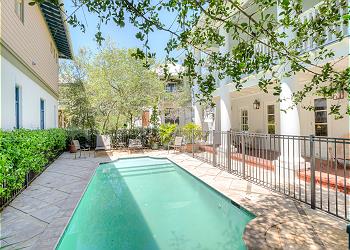 [12]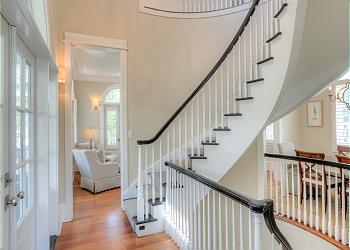 [13]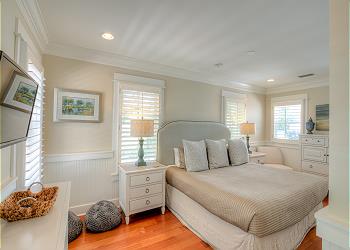 [14]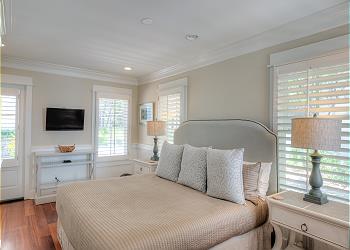 [15]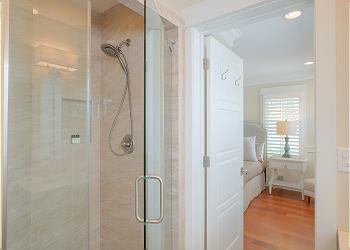 [16]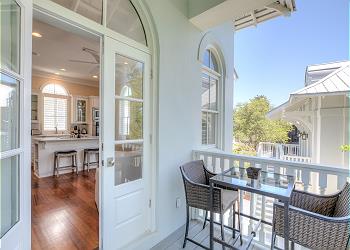 [17]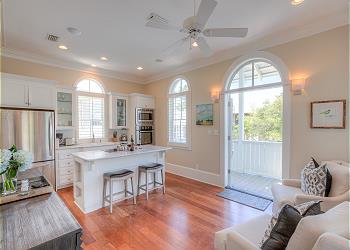 [18]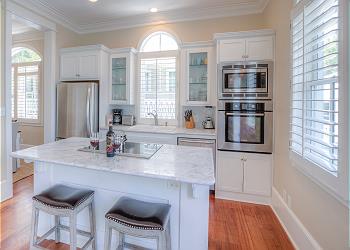 [19]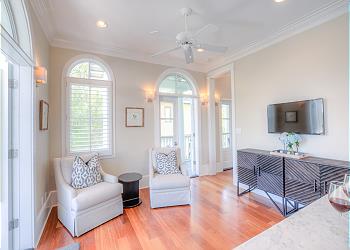 [20]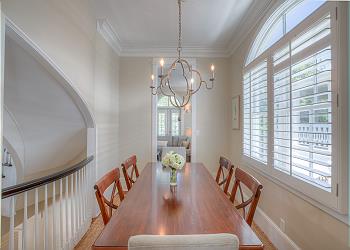 [21]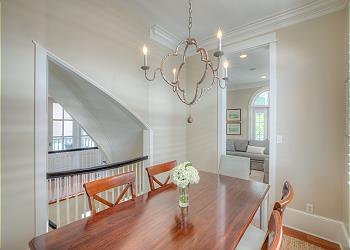 [22]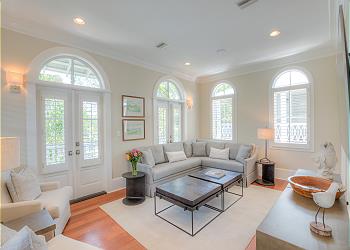 [23]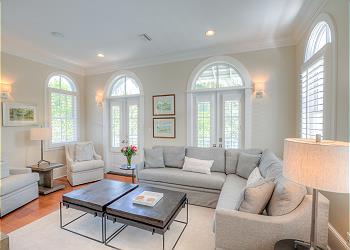 [24]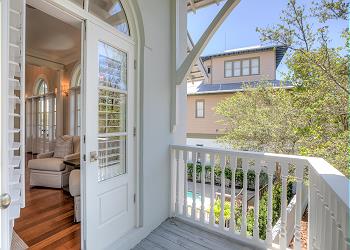 [25]
[26]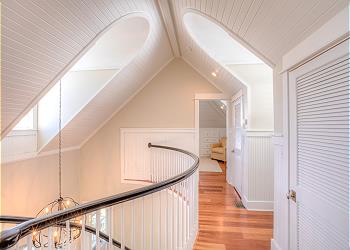 [27]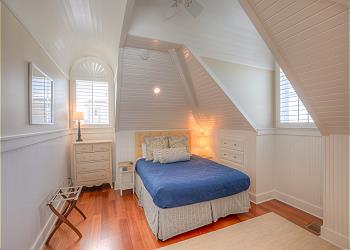 [28]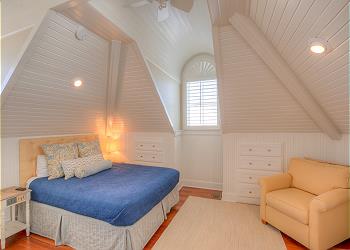 [29]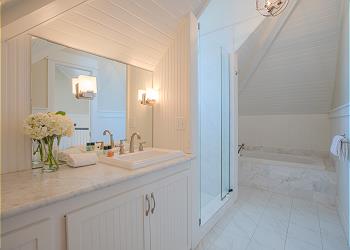 [30]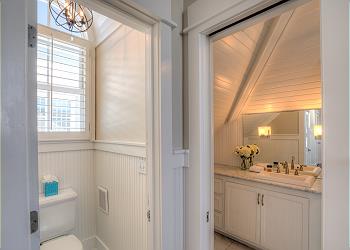 [31]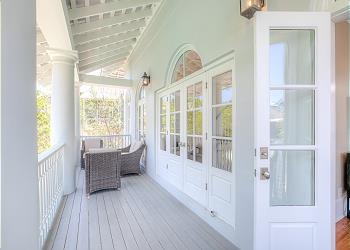 [32]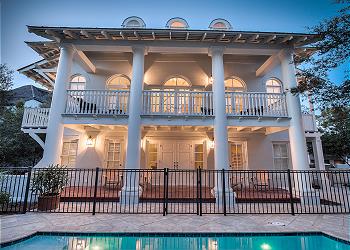 [33]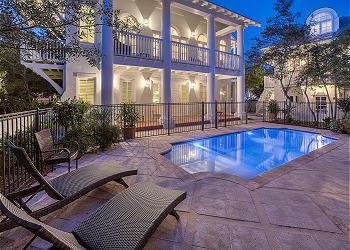 [34]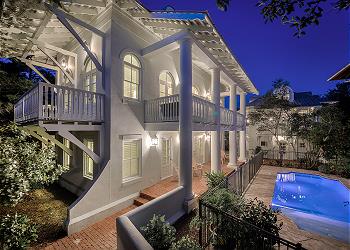 [35]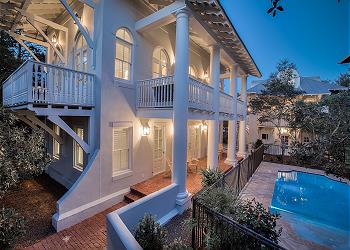 [36]
3 Bedrooms
3 Baths
This beautiful Rosemary Beach home is the epitome of coastal luxury. The ultimate vacation getaway, this incredible home is filled with natural light from the Florida sun. Every detail has been well thought out in this home from the designer furnishing to the beachy decor. A stunner from the moment you walk in, this home provides everything you need for a blissful retreat in an unbeatable location.
The private street provides a serene setting where kids can play without constant traffic. An easy, two-minute walk to the white-sand beaches and emerald waters of the gulf make this home an ideal 30A getaway. Plus, you'll also be situated within easy walking distance to Main Street with its charming cobblestone streets, and plenty of options for shopping or dining. In a location like this, you could park your car and leave your traffic woes behind for your entire stay. Should you decide to roam, you'll find you're just a short drive from any of the iconic South Walton communities.
HOME HIGHLIGHTS:
• Private, Heated Pool - One of the Largest in Rosemary Beach
• 2 Minute Walk to Beach Access
• Private Street With No Through Traffic
• Easy Walk to Main Street
• 4 Bikes Provided with Every Stay
HOME LAYOUT: (2,470 square feet - Sleeps 8)
FIRST FLOOR:
• MASTER SUITE: King Bed, Newly Renovated Bathroom with Stand-Up Shower
• GUEST BEDROOM: Double Bunk Room (4 twins), patio access, near bathroom
• Bathroom with Walk-In Shower
• Covered Patio Overlooking the Pool with Seating for 4
SECOND FLOOR:
• Living Room - Professionally decorated by local designer in coastal chic decor in beachy blues and sandy neutrals
• Kitchen - Stainless Steel Appliances, Marble Counter Tops, Television, Large Gathering Area
• Dining Room with Seating for 6
• Balcony Overlooking the Pool - Perfect for Morning Coffee
THIRD FLOOR:
• MASTER SUITE: Queen Bed, Private Bathroom, Modern Loft Vibe
• Guest Bathroom with Large Soaker Tub and Stand-Up Shower
AMENITIES:
• Natural Gas Grill - Perfect for Family Barbecues
• 1 Minute Walk to Community Pool
COMMUNITY AMENITIES:
• 4 Community Pools (1 heated)
• Tennis Center with 8 Clay Courts
• Spa offering a wide variety of services including massage therapy, facials, nail services, and refreshing body treatments
• Fitness Center with top-of-the-line Equipment and Certified Personal Training
• Shopping
• Dining
Dates
Price
08/18/19 - 08/22/19

$427

/nt

08/18/19 - 08/22/19

$796

/nt

08/25/19 - 08/29/19

$427

/nt

08/25/19 - 08/29/19

$796

/nt

09/01/19 - 09/05/19

$427

/nt

09/01/19 - 09/05/19

$796

/nt

09/08/19 - 09/12/19

$427

/nt

09/08/19 - 09/12/19

$796

/nt

09/15/19 - 09/19/19

$427

/nt

09/15/19 - 09/19/19

$796

/nt

09/22/19 - 09/26/19

$427

/nt

09/22/19 - 09/26/19

$796

/nt

09/29/19 - 10/03/19

$427

/nt

09/29/19 - 10/03/19

$796

/nt

10/06/19 - 10/10/19

$427

/nt

10/06/19 - 10/10/19

$796

/nt

10/13/19 - 10/17/19

$427

/nt

10/13/19 - 10/17/19

$796

/nt

10/20/19 - 10/24/19

$427

/nt

10/20/19 - 10/24/19

$796

/nt

10/27/19 - 10/31/19

$427

/nt

10/27/19 - 10/31/19

$796

/nt

11/03/19 - 11/07/19

$427

/nt

11/03/19 - 11/07/19

$796

/nt

11/10/19 - 11/14/19

$427

/nt

11/10/19 - 11/14/19

$796

/nt

11/17/19 - 11/21/19

$427

/nt

11/17/19 - 11/21/19

$796

/nt

11/24/19 - 11/28/19

$427

/nt

11/24/19 - 11/28/19

$796

/nt

12/01/19 - 12/05/19

$427

/nt

12/01/19 - 12/05/19

$796

/nt

12/08/19 - 12/12/19

$427

/nt

12/08/19 - 12/12/19

$796

/nt

12/15/19 - 12/19/19

$427

/nt

12/15/19 - 12/19/19

$796

/nt

12/22/19 - 12/26/19

$427

/nt

12/22/19 - 12/26/19

$796

/nt

12/29/19 - 01/02/20

$427

/nt

12/29/19 - 01/02/20

$796

/nt

01/05/20 - 01/09/20

$427

/nt

01/05/20 - 01/09/20

$796

/nt

01/12/20 - 01/16/20

$427

/nt

01/12/20 - 01/16/20

$796

/nt

01/19/20 - 01/23/20

$427

/nt

01/19/20 - 01/23/20

$796

/nt

01/26/20 - 01/30/20

$427

/nt

01/26/20 - 01/30/20

$796

/nt

02/02/20 - 02/06/20

$427

/nt

02/02/20 - 02/06/20

$796

/nt

02/09/20 - 02/13/20

$427

/nt

02/09/20 - 02/13/20

$796

/nt

02/16/20 - 02/20/20

$427

/nt

02/16/20 - 02/20/20

$796

/nt

02/23/20 - 02/27/20

$427

/nt

02/23/20 - 02/27/20

$796

/nt

03/01/20 - 03/05/20

$427

/nt

03/01/20 - 03/05/20

$796

/nt

03/08/20 - 03/12/20

$427

/nt

03/08/20 - 03/12/20

$796

/nt

03/15/20 - 03/19/20

$427

/nt

03/15/20 - 03/19/20

$796

/nt

03/22/20 - 03/26/20

$427

/nt

03/22/20 - 03/26/20

$796

/nt

03/29/20 - 04/02/20

$427

/nt

03/29/20 - 04/02/20

$796

/nt

04/05/20 - 04/09/20

$427

/nt

04/05/20 - 04/09/20

$796

/nt

04/12/20 - 04/16/20

$427

/nt

04/12/20 - 04/16/20

$796

/nt

04/19/20 - 04/23/20

$427

/nt

04/19/20 - 04/23/20

$796

/nt

04/26/20 - 04/30/20

$427

/nt

04/26/20 - 04/30/20

$796

/nt

05/03/20 - 05/07/20

$427

/nt

05/03/20 - 05/07/20

$796

/nt

05/10/20 - 05/14/20

$427

/nt

05/10/20 - 05/14/20

$796

/nt

05/17/20 - 05/21/20

$427

/nt

05/17/20 - 05/21/20

$796

/nt

05/24/20 - 05/28/20

$427

/nt

05/24/20 - 05/28/20

$796

/nt

05/31/20 - 06/04/20

$427

/nt

05/31/20 - 06/04/20

$796

/nt

06/07/20 - 06/11/20

$427

/nt

06/07/20 - 06/11/20

$796

/nt

06/14/20 - 06/18/20

$427

/nt

06/14/20 - 06/18/20

$796

/nt

06/21/20 - 06/25/20

$427

/nt

06/21/20 - 06/25/20

$796

/nt

06/28/20 - 07/02/20

$427

/nt

06/28/20 - 07/02/20

$796

/nt

07/05/20 - 07/09/20

$427

/nt

07/05/20 - 07/09/20

$796

/nt

07/12/20 - 07/16/20

$427

/nt

07/12/20 - 07/16/20

$796

/nt

07/19/20 - 07/23/20

$427

/nt

07/19/20 - 07/23/20

$796

/nt

07/26/20 - 07/30/20

$427

/nt

07/26/20 - 07/30/20

$796

/nt

08/02/20 - 08/06/20

$427

/nt

08/02/20 - 08/06/20

$796

/nt

08/09/20 - 08/13/20

$427

/nt

08/09/20 - 08/13/20

$796

/nt

08/16/20 - 08/20/20

$427

/nt

08/16/20 - 08/20/20

$796

/nt

08/23/20 - 08/27/20

$427

/nt

08/23/20 - 08/27/20

$796

/nt

08/30/20 - 09/03/20

$427

/nt

08/30/20 - 09/03/20

$796

/nt

09/06/20 - 09/10/20

$427

/nt

09/06/20 - 09/10/20

$796

/nt

09/13/20 - 09/17/20

$427

/nt

09/13/20 - 09/17/20

$796

/nt

09/20/20 - 09/24/20

$427

/nt

09/20/20 - 09/24/20

$796

/nt

09/27/20 - 10/01/20

$427

/nt

09/27/20 - 10/01/20

$796

/nt

10/04/20 - 10/08/20

$427

/nt

10/04/20 - 10/08/20

$796

/nt

10/11/20 - 10/15/20

$427

/nt

10/11/20 - 10/15/20

$796

/nt

10/18/20 - 10/22/20

$427

/nt

10/18/20 - 10/22/20

$796

/nt

10/25/20 - 10/29/20

$427

/nt

10/25/20 - 10/29/20

$796

/nt

11/01/20 - 11/05/20

$427

/nt

11/01/20 - 11/05/20

$796

/nt

11/08/20 - 11/12/20

$427

/nt

11/08/20 - 11/12/20

$796

/nt

11/15/20 - 11/19/20

$427

/nt

11/15/20 - 11/19/20

$796

/nt

04/18/19 - 04/19/22

$989

/nt

04/18/19 - 04/19/22

$427

/nt

04/18/19 - 04/19/22

$2,989

/wk

04/18/19 - 04/19/22

$9,148

/wk

04/18/19 - 04/19/22

$19,202

/month

04/18/19 - 04/19/22

$12,810

/month