Stargazy - Gorgeous 3-Bedroom Gulf Front Masterpiece on 30A!!
Unit Code: SC-MOON2
KITCHEN
Coffee Maker
Dishes & Utensils
Dishwasher
Kitchen
Microwave
Oven
Refrigerator
Stove
Toaster
GENERAL
Air Conditioning
Clothes Dryer
Hair Dryer
Heating
Internet
Iron & Board
Linens Provided
Living Room
Parking
Towels Provided
Washing Machine
ENTERTAINMENT
Satellite / Cable
Stereo
Television
AMENITY
outdoor shower
queen
shower
toilet
tub
Leave a Review
[2]
Great House and Location
Reviewed on 2020-06-29 by Aimee F. from Roswell, GA United States
Updated on 2020-06-29
Services from rental manager
Cleanliness
Location
Property condition
Stargazy is VERY well appointed and comfortable. The location on the beach is great. The only downside of the property (and this is a tiny issue) is the master closet is locked providing very little storage in the master bedroom.
8220 E County Highway 30A
32461
Seacrest Beach
,
FL
United States
30° 17' 26.1852" N, 86° 3' 5.5476" W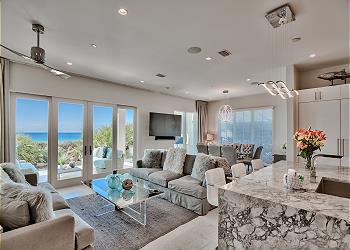 [4]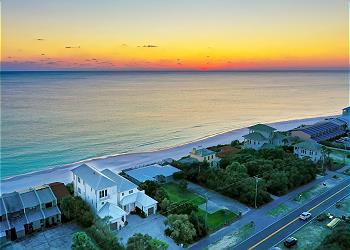 [5]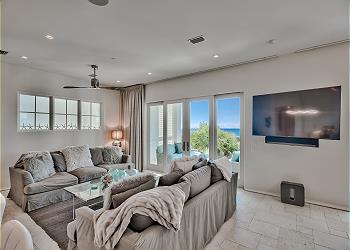 [6]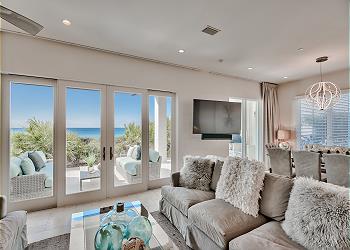 [7]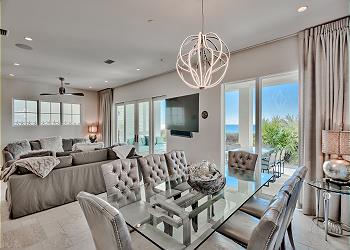 [8]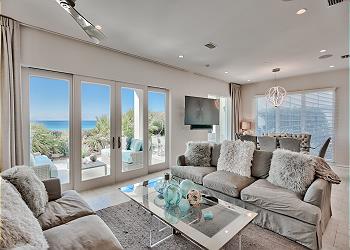 [9]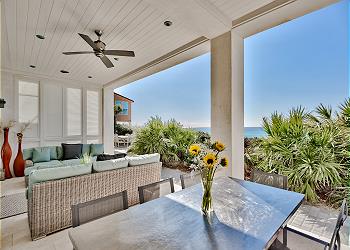 [10]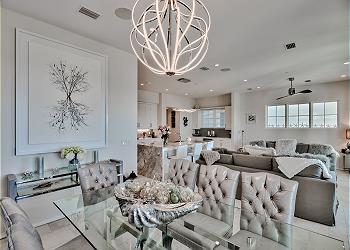 [11]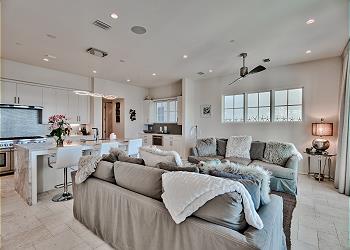 [12]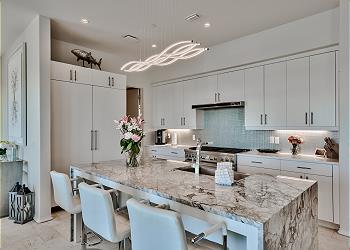 [13]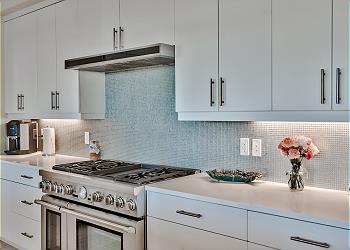 [14]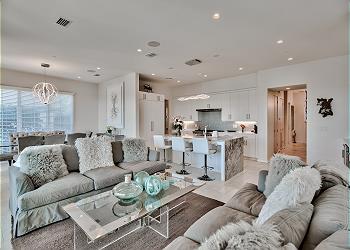 [15]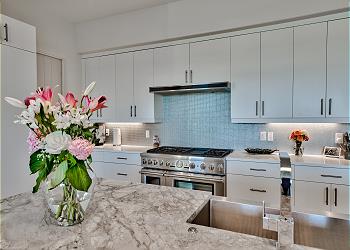 [16]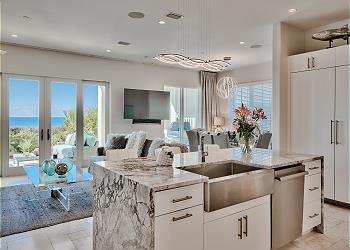 [17]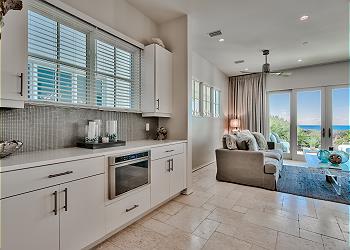 [18]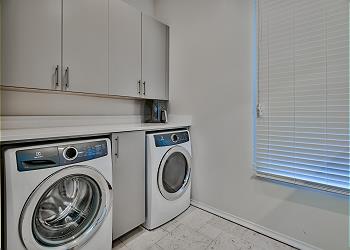 [19]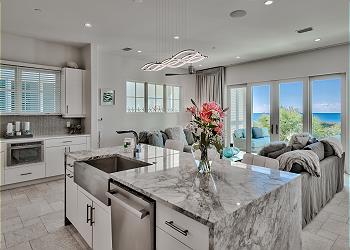 [20]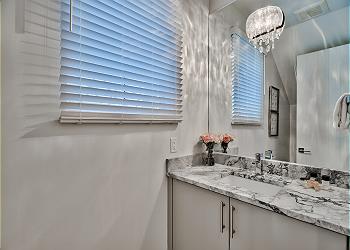 [21]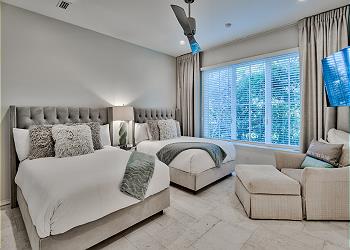 [22]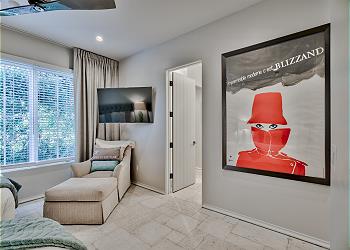 [23]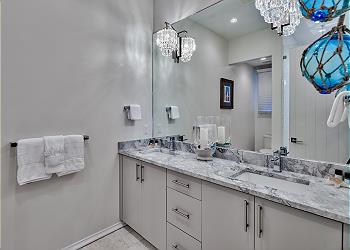 [24]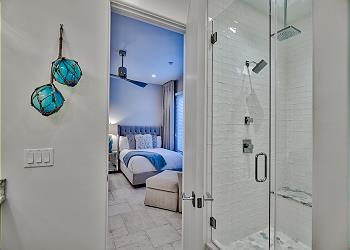 [25]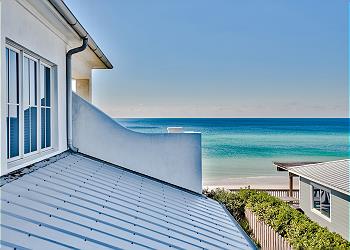 [26]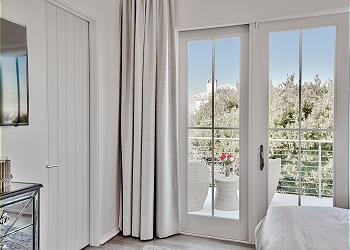 [27]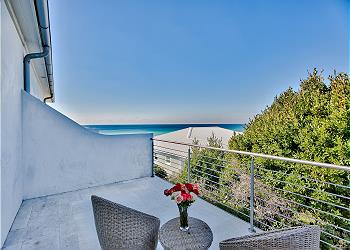 [28]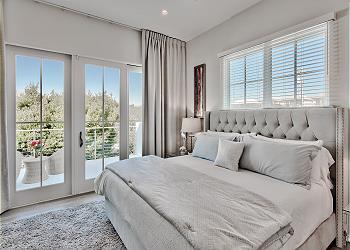 [29]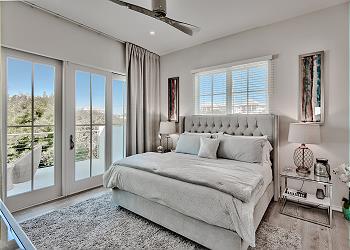 [30]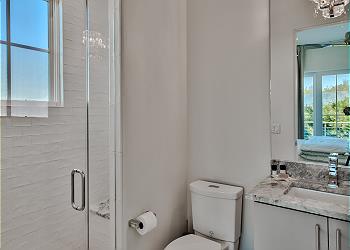 [31]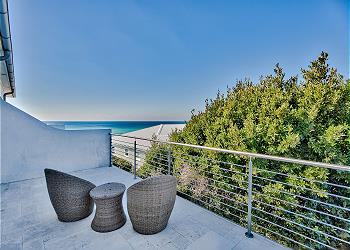 [32]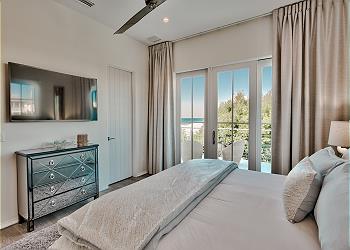 [33]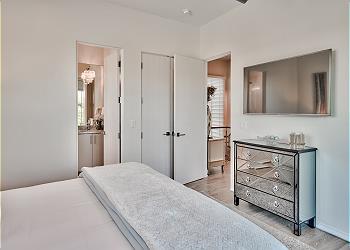 [34]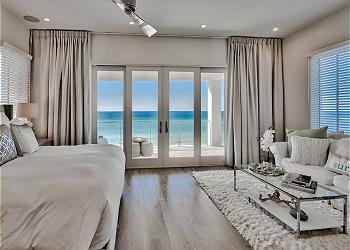 [35]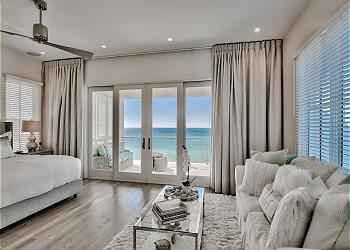 [36]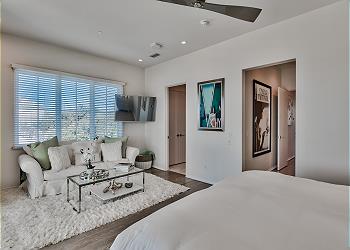 [37]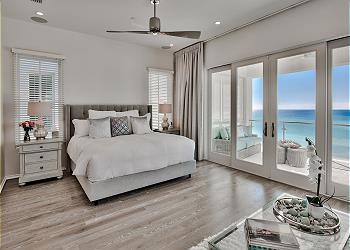 [38]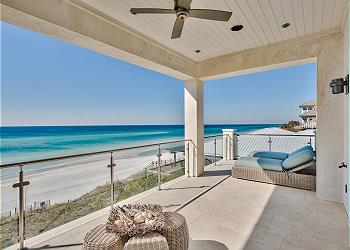 [39]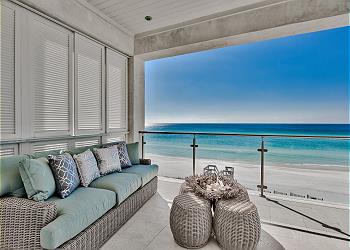 [40]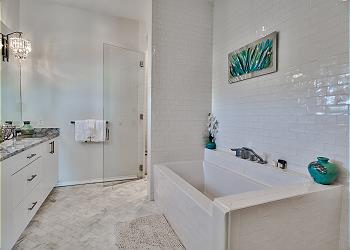 [41]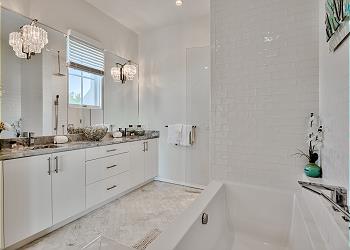 [42]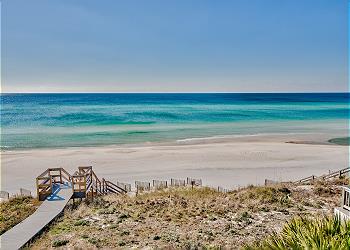 [43]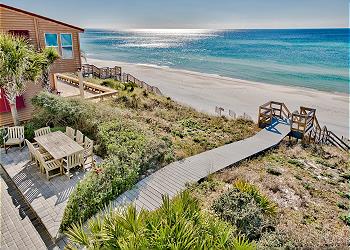 [44]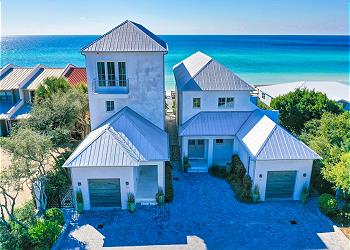 [45]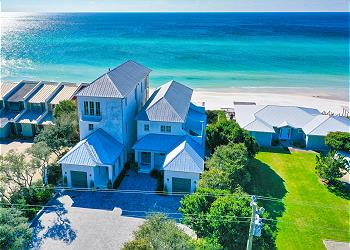 [46]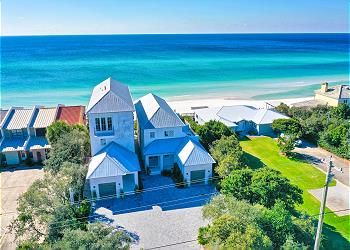 [47]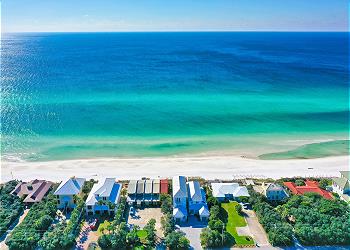 [48]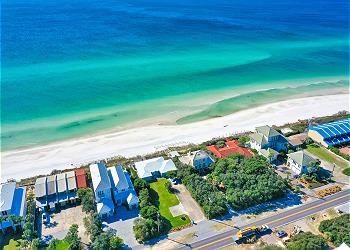 [49]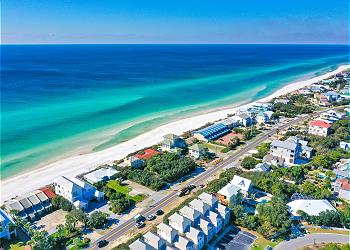 [50]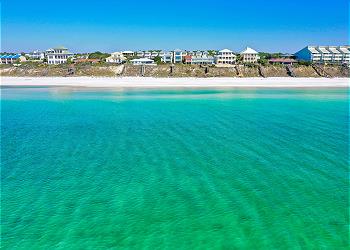 [51]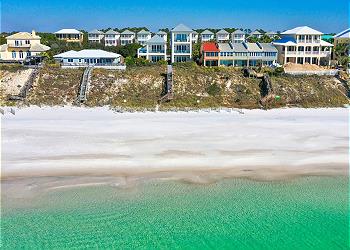 [52]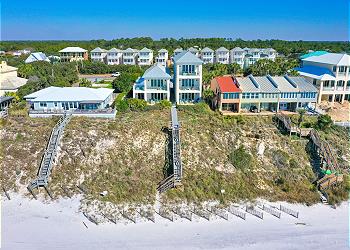 [53]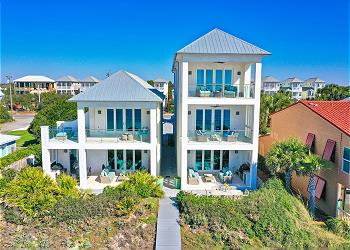 [54]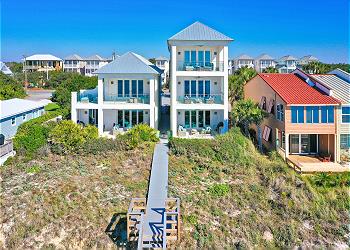 [55]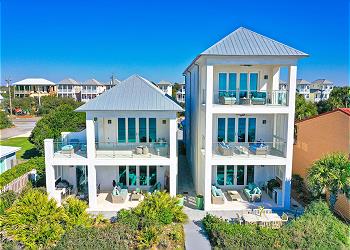 [56]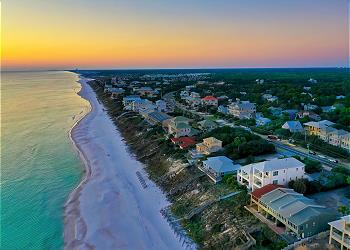 [57]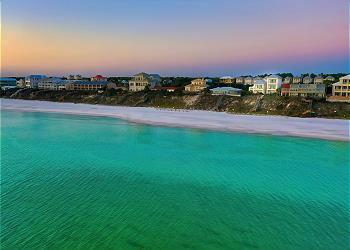 [58]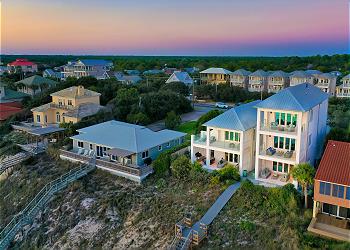 [59]
3 Bedrooms
3.5 Baths
**This home is brand new to the rental market and has never been rented before, hence the lack of reviews. We would love to accomodate you and your family and in this home and assure you, you'll absolutely love it!** You can view reviews for Stargazy's sister property Moonshadow.
We invite you to experience one of 30A's newest and most opulent gulf front rentals. A modern two-story, three-bedroom retreat that fuses contemporary design with luxurious furnishings. A sleek beach house so impeccably composed, it's hard to take your eyes off it, even with dazzling sea views out of almost every window. Welcome to Stargazy Cottage in Seacrest Beach!
It is situated directly on the famed 30A with extensive entertainment options, only a short bike ride away. Entertain the whole family at the HUB, hit the links at the beautiful Camp Creek Golf Club or wine and dine in picturesque Alys Beach.
Past the large courtyard and garage, the 1st Floor features a guest bedroom with two queen beds and an open concept kitchen, living, and dining areas. Large sliding glass doors open up to a stunning outdoor living space with high-end grill, seating, dining areas, and private boardwalk to the beach. The kitchen shines with understated elegance, an island that seats three and top of the line fixtures and appliances.
A glass and metal staircase leads you past colorful artwork to the Second Floor, which hosts two bedrooms. A guest room with king bed, private balcony, and full bath plus another master bedroom with incredible gulf views from the bed and balcony. A heavenly bathroom, comfortable sitting areas, and an oversized balcony with breathtaking gulf views.
High-tech luxuries like a state-of-the-art HDTV and an integrated Sonos sound system can be found throughout. A beachy-chic color palette and abundance of windows flood the space with natural light that sparkles as it hits the polished accents. A genuinely exciting addition to 30A, Stargazy is a masterpiece!
HOME HIGHLIGHTS:
• 180 Degree Gulf Views from Every Floor.
• Private Beach Walkover
• Sonos Sound System & HDTVs in Every Room
• Outdoor Natural Gas Grill
HOME LAYOUT: (Sleeps 6)
FIRST FLOOR
• Kitchen and Living Area with Gulf Views
• Laundry Room
• Half Bathroom Off the Hallway Near the Kitchen
• Dining Room Seating for 8. Additional 3 Seats at the Bar
• Gorgeous Half bath
• Guest Room: 2 Queen Beds, Private Bath
SECOND FLOOR
• Guest Master Bedroom: King Bed, Private Balcony with Gulf Views, Private Bathroom with Shower Only.
• Master Bedroom: King Bed: Gulf Views, Private Bathroom with Shower, and Separate Tub.
AMENITIES INCLUDED:
• High-Speed Wireless Internet with Access Points on Every Floor
• 4 Free Rental Bikes provided
• 1 Free Beach Chair Sets Provided (2 Chairs, 1 Umbrellas, March 1st - October 31st)
Dates
Price
10/25/20 - 10/29/20

$907

/nt

10/25/20 - 10/29/20

$1,919

/nt

11/01/20 - 11/05/20

$1,919

/nt

11/01/20 - 11/05/20

$907

/nt

11/08/20 - 11/12/20

$1,919

/nt

11/08/20 - 11/12/20

$907

/nt

11/15/20 - 11/19/20

$907

/nt

11/15/20 - 11/19/20

$1,919

/nt

11/22/20 - 11/26/20

$907

/nt

11/22/20 - 11/26/20

$1,919

/nt

11/29/20 - 12/03/20

$1,919

/nt

11/29/20 - 12/03/20

$907

/nt

12/06/20 - 12/10/20

$907

/nt

12/06/20 - 12/10/20

$1,919

/nt

12/13/20 - 12/17/20

$1,919

/nt

12/13/20 - 12/17/20

$907

/nt

12/20/20 - 12/24/20

$1,919

/nt

12/20/20 - 12/24/20

$907

/nt

12/27/20 - 12/31/20

$907

/nt

12/27/20 - 12/31/20

$1,919

/nt

01/03/21 - 01/07/21

$1,919

/nt

01/03/21 - 01/07/21

$907

/nt

01/10/21 - 01/14/21

$1,919

/nt

01/10/21 - 01/14/21

$907

/nt

01/17/21 - 01/21/21

$1,919

/nt

01/17/21 - 01/21/21

$907

/nt

01/24/21 - 01/28/21

$907

/nt

01/24/21 - 01/28/21

$1,919

/nt

01/31/21 - 02/04/21

$1,919

/nt

01/31/21 - 02/04/21

$907

/nt

02/07/21 - 02/11/21

$1,919

/nt

02/07/21 - 02/11/21

$907

/nt

02/14/21 - 02/18/21

$907

/nt

02/14/21 - 02/18/21

$1,919

/nt

02/21/21 - 02/25/21

$1,919

/nt

02/21/21 - 02/25/21

$907

/nt

02/28/21 - 03/04/21

$1,919

/nt

02/28/21 - 03/04/21

$907

/nt

03/07/21 - 03/11/21

$907

/nt

03/07/21 - 03/11/21

$1,919

/nt

03/14/21 - 03/18/21

$1,919

/nt

03/14/21 - 03/18/21

$907

/nt

03/21/21 - 03/25/21

$907

/nt

03/21/21 - 03/25/21

$1,919

/nt

03/28/21 - 04/01/21

$907

/nt

03/28/21 - 04/01/21

$1,919

/nt

04/04/21 - 04/08/21

$1,919

/nt

04/04/21 - 04/08/21

$907

/nt

04/11/21 - 04/15/21

$907

/nt

04/11/21 - 04/15/21

$1,919

/nt

04/18/21 - 04/22/21

$1,919

/nt

04/18/21 - 04/22/21

$907

/nt

04/25/21 - 04/29/21

$907

/nt

04/25/21 - 04/29/21

$1,919

/nt

05/02/21 - 05/06/21

$1,919

/nt

05/02/21 - 05/06/21

$907

/nt

05/09/21 - 05/13/21

$907

/nt

05/09/21 - 05/13/21

$1,919

/nt

05/16/21 - 05/20/21

$907

/nt

05/16/21 - 05/20/21

$1,919

/nt

05/23/21 - 05/27/21

$907

/nt

05/23/21 - 05/27/21

$1,919

/nt

05/30/21 - 06/03/21

$1,919

/nt

05/30/21 - 06/03/21

$907

/nt

06/06/21 - 06/10/21

$907

/nt

06/06/21 - 06/10/21

$1,919

/nt

06/13/21 - 06/17/21

$1,919

/nt

06/13/21 - 06/17/21

$907

/nt

06/20/21 - 06/24/21

$907

/nt

06/20/21 - 06/24/21

$1,919

/nt

06/27/21 - 07/01/21

$1,919

/nt

06/27/21 - 07/01/21

$907

/nt

07/04/21 - 07/08/21

$907

/nt

07/04/21 - 07/08/21

$1,919

/nt

07/11/21 - 07/15/21

$1,919

/nt

07/11/21 - 07/15/21

$907

/nt

07/18/21 - 07/22/21

$1,919

/nt

07/18/21 - 07/22/21

$907

/nt

07/25/21 - 07/29/21

$1,919

/nt

07/25/21 - 07/29/21

$907

/nt

08/01/21 - 08/05/21

$907

/nt

08/01/21 - 08/05/21

$1,919

/nt

08/08/21 - 08/12/21

$907

/nt

08/08/21 - 08/12/21

$1,919

/nt

08/15/21 - 08/19/21

$907

/nt

08/15/21 - 08/19/21

$1,919

/nt

08/22/21 - 08/26/21

$907

/nt

08/22/21 - 08/26/21

$1,919

/nt

08/29/21 - 09/02/21

$1,919

/nt

08/29/21 - 09/02/21

$907

/nt

09/05/21 - 09/09/21

$1,919

/nt

09/05/21 - 09/09/21

$907

/nt

09/12/21 - 09/16/21

$1,919

/nt

09/12/21 - 09/16/21

$907

/nt

09/19/21 - 09/23/21

$907

/nt

09/19/21 - 09/23/21

$1,919

/nt

09/26/21 - 09/30/21

$1,919

/nt

09/26/21 - 09/30/21

$907

/nt

10/03/21 - 10/07/21

$907

/nt

10/03/21 - 10/07/21

$1,919

/nt

10/10/21 - 10/14/21

$1,919

/nt

10/10/21 - 10/14/21

$907

/nt

10/17/21 - 10/21/21

$1,919

/nt

10/17/21 - 10/21/21

$907

/nt

10/24/21 - 10/28/21

$1,919

/nt

10/24/21 - 10/28/21

$907

/nt

10/31/21 - 11/04/21

$1,919

/nt

10/31/21 - 11/04/21

$907

/nt

11/07/21 - 11/11/21

$907

/nt

11/07/21 - 11/11/21

$1,919

/nt

11/14/21 - 11/18/21

$1,919

/nt

11/14/21 - 11/18/21

$907

/nt

11/21/21 - 11/25/21

$1,919

/nt

11/21/21 - 11/25/21

$907

/nt

11/28/21 - 12/02/21

$907

/nt

11/28/21 - 12/02/21

$1,919

/nt

12/05/21 - 12/09/21

$907

/nt

12/05/21 - 12/09/21

$1,919

/nt

12/12/21 - 12/16/21

$1,919

/nt

12/12/21 - 12/16/21

$907

/nt

12/19/21 - 12/23/21

$907

/nt

12/19/21 - 12/23/21

$1,919

/nt

12/26/21 - 12/30/21

$907

/nt

12/26/21 - 12/30/21

$1,919

/nt

01/02/22 - 01/06/22

$1,919

/nt

01/02/22 - 01/06/22

$907

/nt

01/09/22 - 01/13/22

$907

/nt

01/09/22 - 01/13/22

$1,919

/nt

01/16/22 - 01/20/22

$1,919

/nt

01/16/22 - 01/20/22

$907

/nt

01/23/22 - 01/27/22

$1,919

/nt

01/23/22 - 01/27/22

$907

/nt

04/18/19 - 04/19/22

$907

/nt

04/18/19 - 04/19/22

$1,920

/nt

04/18/19 - 04/19/22

$6,349

/wk

04/18/19 - 04/19/22

$13,421

/wk

04/18/19 - 04/19/22

$27,210

/month

04/18/19 - 04/19/22

$50,261

/month