Astley Cottage
Reviewed on 2019-08-02 by

Carolyn M.

from Nashville, TN United States

Updated on 2019-08-02

Services from rental manager

Cleanliness

Location

Property condition

Very good, a few small issues but handled promptly

It was an absolute pleasure to accommodate you and your family this summer at Astley Cottage in Rosemary Beach! Thank you for allowing us the opportunity to address the small issues you experienced during your stay. We are happy to hear you had a great vacation and look forward to welcoming you back in the future.
-Ally at 30A Luxury Vacations
Fabulous modern cottage
Reviewed on 2019-07-29 by

Barbara G.

from Dickson, TN United States

Updated on 2019-07-29

Services from rental manager

Cleanliness

Location

Property condition

Stayed @ Astley cottage w/ my grown sons, their wives, & my grandkids. We loved it!! Very spacious, uber modern, nicely furnished.

Thank you for your lovely review of Astley Cottage! We are delighted to know your family had a fantastic time with us at the beach, and we hope that you will make us your home away from home!
-Ally at 30A Luxury Vacations
71 Atticus
Reviewed on 2019-06-10 by from Houston, TX United States
Updated on 2019-06-10
Services from rental manager
Cleanliness
Location
Property condition
very good experience overall. The house location is fantastic and easy to get to all of the main activities within Rosemary Beach. My only two complaints would be the inability to adjust the air conditioning upstairs and all of the bed mattresses need to be upgraded...very poor sleeping for all of us. But, we loved the house and would recommend.
Thank you very much for taking the time to leave your review of Astley Cottage! We also thank you for taking a moment to speak with us regarding the items you mentioned in your review. Our maintenance staff has installed new thermostats in this home. The previous thermostats had a temperature range to prevent the HVAC components from freezing if set too low. The bedding is brand new as of this year; we also understand that every guest's level of sleeping comfort is different.
It was our pleasure to accommodate your family, and we hope that you will make us your home away from home the next time you visit Rosemary Beach!


-Ally at 30A Luxury Vacations




Beds
2 King
1 Queen
2 Twin
2 Full
Astley Cottage - Newly Renovated. Private Pool! Memorial Week Available!
Unit Code: RB-ASTL1
Leave a Review
[2]
71 Atticus Road
32461
Rosemary Beach
,
FL
United States
30° 16' 51.0348" N, 86° 0' 52.5996" W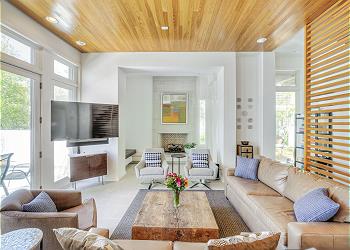 [4]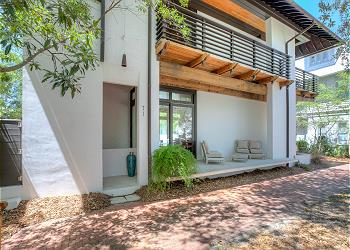 [5]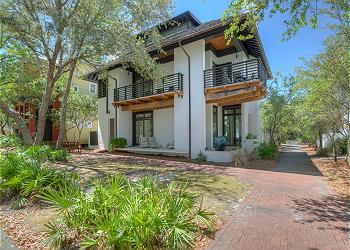 [6]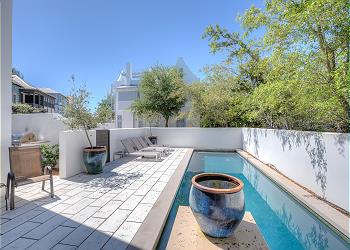 [7]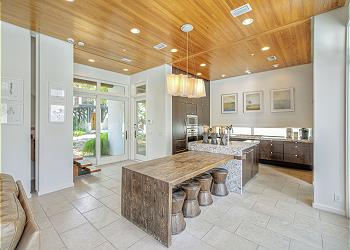 [8]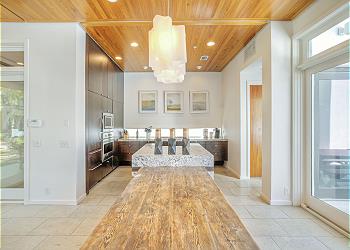 [9]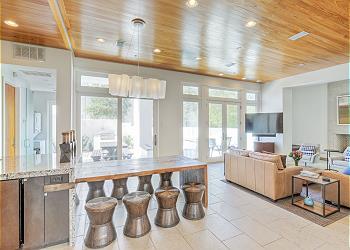 [10]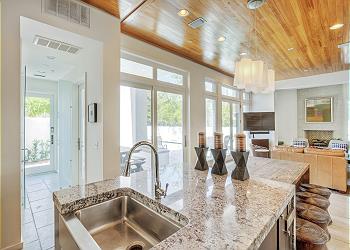 [11]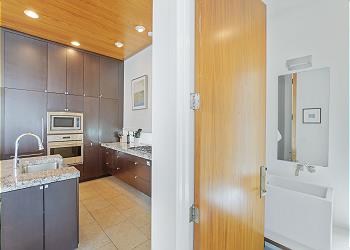 [12]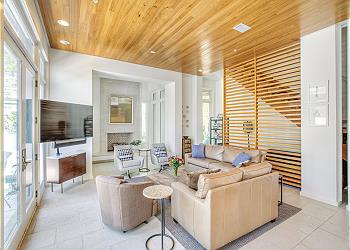 [13]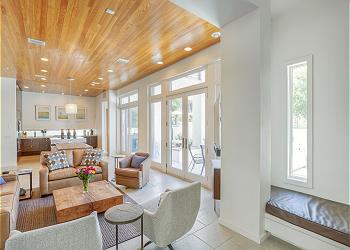 [14]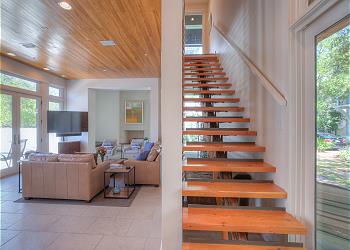 [15]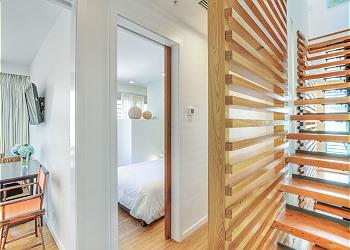 [16]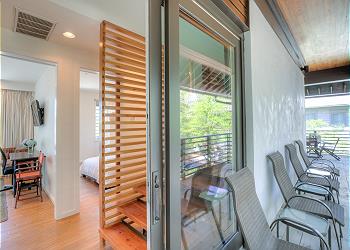 [17]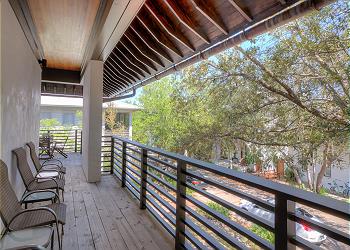 [18]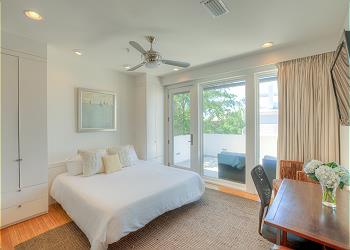 [19]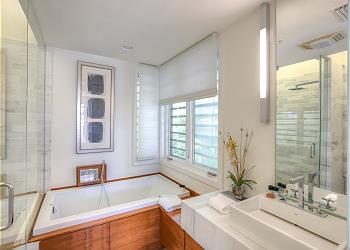 [20]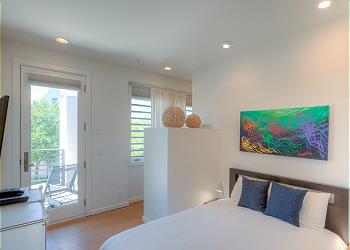 [21]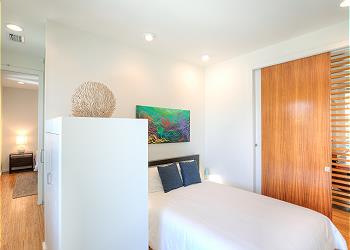 [22]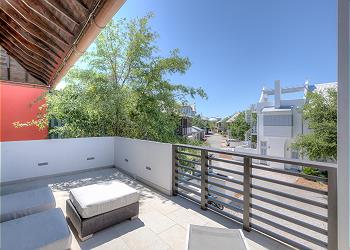 [23]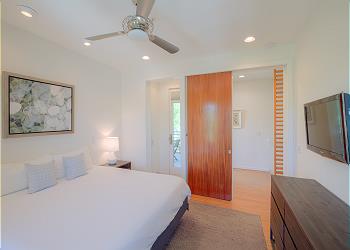 [24]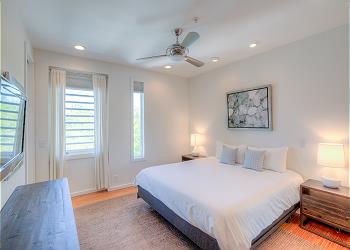 [25]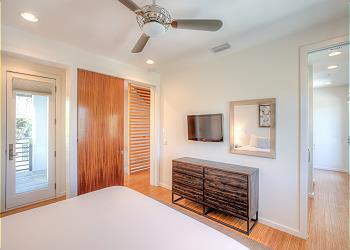 [26]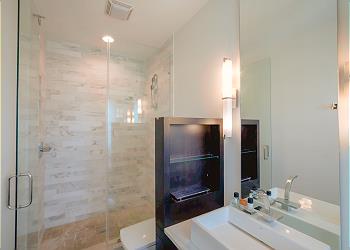 [27]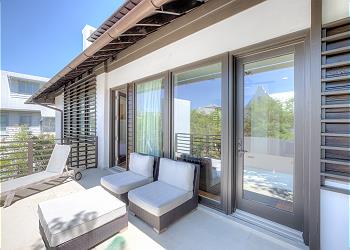 [28]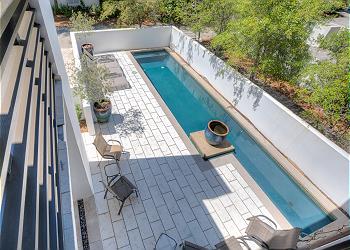 [29]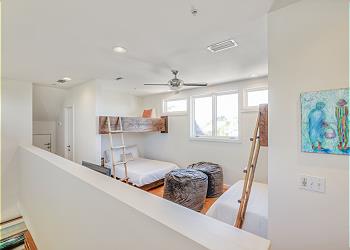 [30]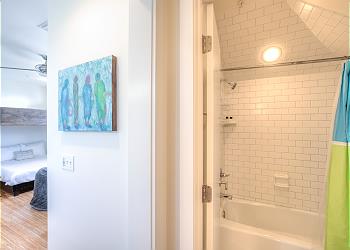 [31]
[32]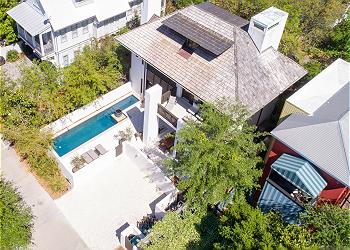 [33]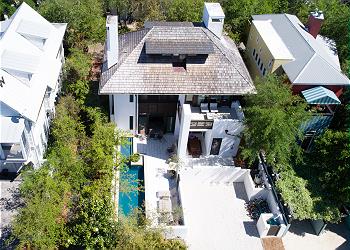 [34]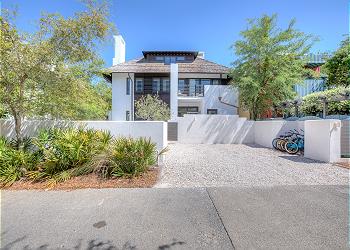 [35]
4 Bedrooms
3.5 Baths
Designed by an award winning architect, we invite you to enjoy the calm, soothing atmosphere of their sleek, modern home. This house is just a minute and a half bike ride along the path to the spectacular, unspoiled white sandy beaches of Rosemary Beach. It is also just a few short blocks to Rosemary's four private pools, playground, tennis courts, spa, restaurants and shops.
This house is excellent for a large family, two families, a group of friends, or a business retreat. It has a master suite with king bed/private bath/balcony, first guest room with king & second guest room with queen & shared bath, as well as a loft that sleeps an additional four-six people. Even with a full house, the large patio/pool* area plus the almost one thousand square feet of spacious outdoor porches and balconies give this cottage ample places to relax, read, entertain, sunbathe, or just escape.
It has a large front porch with a bubbling fountain at the end, and it overlooks a lawn, a great place for bocce. Also there is a large covered wooden balcony above which is off of the front master; plus a large sun deck overlooking the pool is off the back master.
The interior offers an atmosphere of light, glass, limestone, and wood. The 1st floor is an open plan combining the living room, dining room, and kitchen. The large living room doors fold back, making an open flow from the front porch through to the pool*/patio area.
DURING SPRING BREAK AND SUMMER THIS PROPERTY RENTS 7 NIGHTS FROM SATURDAY-SATURDAY
Features:
• Prime Outdoor Living Space with Pool, Shower, Courtyard, and Gas Grill
• 4 Complimentary Adult Bikes
• Bedding: 2 Kings | 1 Queen | 2 Fulls | 2 Twins
• Spacious loft area sleeps six, perfect for children
• Large Front Porch with Fountain and Chairs
• Professionally Equipped Kitchen
• Private Pool (Can be heated for $25 per day)
• High-Speed Google Mesh Wifi Internet
• Parking for 2 cars - 1 parking pass for On-Street parking
Dates
Price
08/18/19 - 08/22/19

$377

/nt

08/18/19 - 08/22/19

$707

/nt

08/25/19 - 08/29/19

$377

/nt

08/25/19 - 08/29/19

$707

/nt

09/01/19 - 09/05/19

$377

/nt

09/01/19 - 09/05/19

$707

/nt

09/08/19 - 09/12/19

$377

/nt

09/08/19 - 09/12/19

$707

/nt

09/15/19 - 09/19/19

$377

/nt

09/15/19 - 09/19/19

$707

/nt

09/22/19 - 09/26/19

$377

/nt

09/22/19 - 09/26/19

$707

/nt

09/29/19 - 10/03/19

$377

/nt

09/29/19 - 10/03/19

$707

/nt

10/06/19 - 10/10/19

$377

/nt

10/06/19 - 10/10/19

$707

/nt

10/13/19 - 10/17/19

$377

/nt

10/13/19 - 10/17/19

$707

/nt

10/20/19 - 10/24/19

$377

/nt

10/20/19 - 10/24/19

$707

/nt

10/27/19 - 10/31/19

$377

/nt

10/27/19 - 10/31/19

$707

/nt

11/03/19 - 11/07/19

$377

/nt

11/03/19 - 11/07/19

$707

/nt

11/10/19 - 11/14/19

$377

/nt

11/10/19 - 11/14/19

$707

/nt

11/17/19 - 11/21/19

$377

/nt

11/17/19 - 11/21/19

$707

/nt

11/24/19 - 11/28/19

$377

/nt

11/24/19 - 11/28/19

$707

/nt

12/01/19 - 12/05/19

$377

/nt

12/01/19 - 12/05/19

$707

/nt

12/08/19 - 12/12/19

$377

/nt

12/08/19 - 12/12/19

$707

/nt

12/15/19 - 12/19/19

$377

/nt

12/15/19 - 12/19/19

$707

/nt

12/22/19 - 12/26/19

$377

/nt

12/22/19 - 12/26/19

$707

/nt

12/29/19 - 01/02/20

$377

/nt

12/29/19 - 01/02/20

$707

/nt

01/05/20 - 01/09/20

$377

/nt

01/05/20 - 01/09/20

$707

/nt

01/12/20 - 01/16/20

$377

/nt

01/12/20 - 01/16/20

$707

/nt

01/19/20 - 01/23/20

$377

/nt

01/19/20 - 01/23/20

$707

/nt

01/26/20 - 01/30/20

$377

/nt

01/26/20 - 01/30/20

$707

/nt

02/02/20 - 02/06/20

$377

/nt

02/02/20 - 02/06/20

$707

/nt

02/09/20 - 02/13/20

$377

/nt

02/09/20 - 02/13/20

$707

/nt

02/16/20 - 02/20/20

$377

/nt

02/16/20 - 02/20/20

$707

/nt

02/23/20 - 02/27/20

$377

/nt

02/23/20 - 02/27/20

$707

/nt

03/01/20 - 03/05/20

$377

/nt

03/01/20 - 03/05/20

$707

/nt

03/08/20 - 03/12/20

$377

/nt

03/08/20 - 03/12/20

$707

/nt

03/15/20 - 03/19/20

$377

/nt

03/15/20 - 03/19/20

$707

/nt

03/22/20 - 03/26/20

$377

/nt

03/22/20 - 03/26/20

$707

/nt

03/29/20 - 04/02/20

$377

/nt

03/29/20 - 04/02/20

$707

/nt

04/05/20 - 04/09/20

$377

/nt

04/05/20 - 04/09/20

$707

/nt

04/12/20 - 04/16/20

$377

/nt

04/12/20 - 04/16/20

$707

/nt

04/19/20 - 04/23/20

$377

/nt

04/19/20 - 04/23/20

$707

/nt

04/26/20 - 04/30/20

$377

/nt

04/26/20 - 04/30/20

$707

/nt

05/03/20 - 05/07/20

$377

/nt

05/03/20 - 05/07/20

$707

/nt

05/10/20 - 05/14/20

$377

/nt

05/10/20 - 05/14/20

$707

/nt

05/17/20 - 05/21/20

$377

/nt

05/17/20 - 05/21/20

$707

/nt

05/24/20 - 05/28/20

$377

/nt

05/24/20 - 05/28/20

$707

/nt

05/31/20 - 06/04/20

$377

/nt

05/31/20 - 06/04/20

$707

/nt

06/07/20 - 06/11/20

$377

/nt

06/07/20 - 06/11/20

$707

/nt

06/14/20 - 06/18/20

$377

/nt

06/14/20 - 06/18/20

$707

/nt

06/21/20 - 06/25/20

$377

/nt

06/21/20 - 06/25/20

$707

/nt

06/28/20 - 07/02/20

$377

/nt

06/28/20 - 07/02/20

$707

/nt

07/05/20 - 07/09/20

$377

/nt

07/05/20 - 07/09/20

$707

/nt

07/12/20 - 07/16/20

$377

/nt

07/12/20 - 07/16/20

$707

/nt

07/19/20 - 07/23/20

$377

/nt

07/19/20 - 07/23/20

$707

/nt

07/26/20 - 07/30/20

$377

/nt

07/26/20 - 07/30/20

$707

/nt

08/02/20 - 08/06/20

$377

/nt

08/02/20 - 08/06/20

$707

/nt

08/09/20 - 08/13/20

$377

/nt

08/09/20 - 08/13/20

$707

/nt

08/16/20 - 08/20/20

$377

/nt

08/16/20 - 08/20/20

$707

/nt

08/23/20 - 08/27/20

$377

/nt

08/23/20 - 08/27/20

$707

/nt

08/30/20 - 09/03/20

$377

/nt

08/30/20 - 09/03/20

$707

/nt

09/06/20 - 09/10/20

$377

/nt

09/06/20 - 09/10/20

$707

/nt

09/13/20 - 09/17/20

$377

/nt

09/13/20 - 09/17/20

$707

/nt

09/20/20 - 09/24/20

$377

/nt

09/20/20 - 09/24/20

$707

/nt

09/27/20 - 10/01/20

$377

/nt

09/27/20 - 10/01/20

$707

/nt

10/04/20 - 10/08/20

$377

/nt

10/04/20 - 10/08/20

$707

/nt

10/11/20 - 10/15/20

$377

/nt

10/11/20 - 10/15/20

$707

/nt

10/18/20 - 10/22/20

$377

/nt

10/18/20 - 10/22/20

$707

/nt

10/25/20 - 10/29/20

$377

/nt

10/25/20 - 10/29/20

$707

/nt

11/01/20 - 11/05/20

$377

/nt

11/01/20 - 11/05/20

$707

/nt

11/08/20 - 11/12/20

$377

/nt

11/08/20 - 11/12/20

$707

/nt

11/15/20 - 11/19/20

$377

/nt

11/15/20 - 11/19/20

$707

/nt

04/18/19 - 04/19/22

$841

/nt

04/18/19 - 04/19/22

$377

/nt

04/18/19 - 04/19/22

$2,639

/wk

04/18/19 - 04/19/22

$8,114

/wk

04/18/19 - 04/19/22

$19,136

/month

04/18/19 - 04/19/22

$11,321

/month