Amazing family getaway
Reviewed on 2019-07-27 by

Kaleigh G.

from Ardmore, OK United States

Updated on 2019-07-27

Services from rental manager

Cleanliness

Location

Property condition

We loved the Belize Carriage House. Perfect location to pool and beach access. We highly recommend this house to anyone and will be back!!

We are so pleased to read that you enjoyed every minute of your stay at Belize Carriage House. We will be sure to share your kind remarks to our dedicated team members and owner. Please come back soon; we'd love to have you again!
-Ally at 30A Luxury Vacations
Excellent Stay!
Reviewed on 2019-07-26 by from McKinney, TX United States
Updated on 2019-07-26
Services from rental manager
Cleanliness
Location
Property condition
The house was beautiful with a perfect location! The beach was a short walk and the pool even closer. The house had everything we needed! We will be back!
We are thrilled to know you enjoyed your stay with us at Belize Carriage House! The location of this charming beachside home makes it an excellent place for smaller families needing a quick vacation. We are looking forward to welcoming you back very soon!
-Ally at 30A Luxury Vacations
Villa Belize Carriage House is your escape to paradise!!
Convenience
Area FitnessCenter
Nearby Medical Services
Nearby Grocery
Outlet Shopping
Movie Theatres
Golf Course
Indoor Neighborhood Pool
4 Private Neighborhood Pools
Unit Code: RB-BLIZ2
Leave a Review
[2]
Business
Nearby ATM
Nearby Post Office
Nearby FedEx
Nearby Bank
Nearby UPS Store
Neaby Publix Grocery
Nearby Winn Dixie
8 S Belize Lane
32461
Rosemary Beach
,
FL
United States
30° 16' 41.448" N, 86° 0' 48.4704" W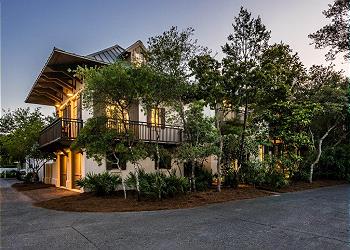 [4]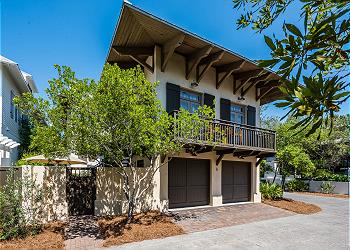 [5]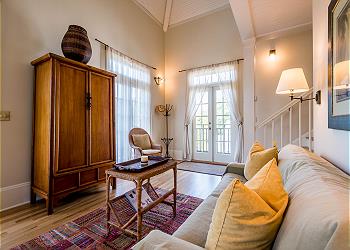 [6]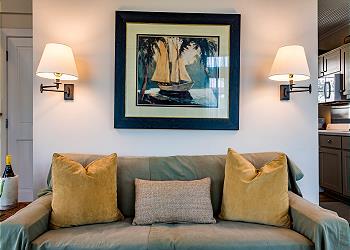 [7]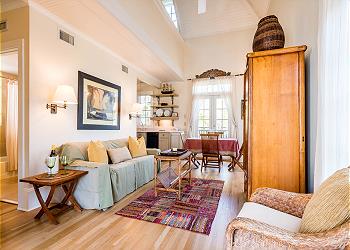 [8]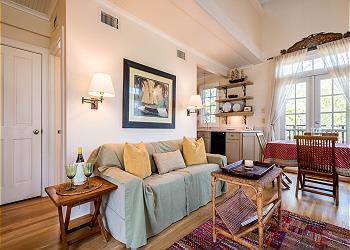 [9]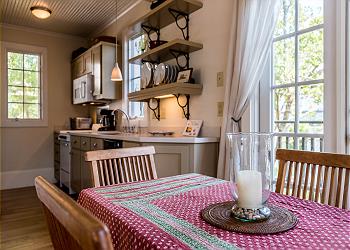 [10]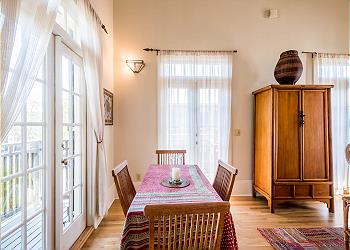 [11]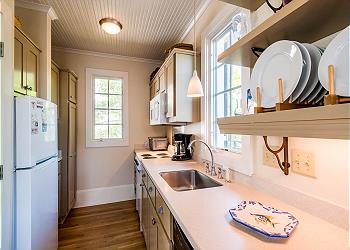 [12]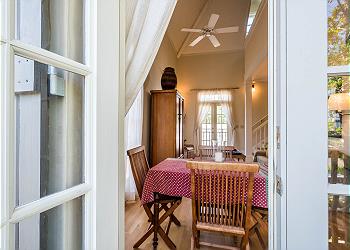 [13]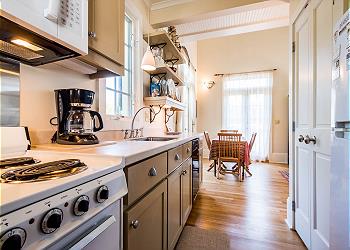 [14]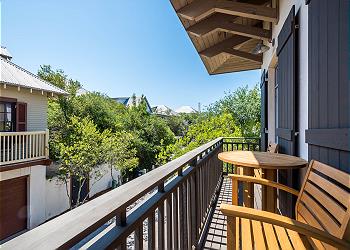 [15]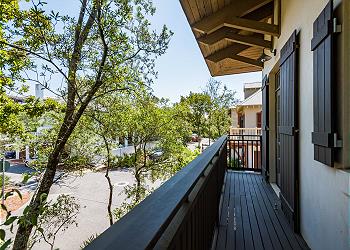 [16]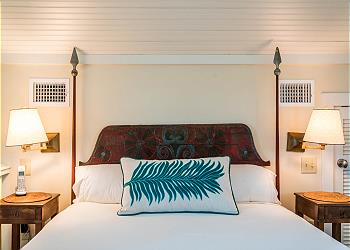 [17]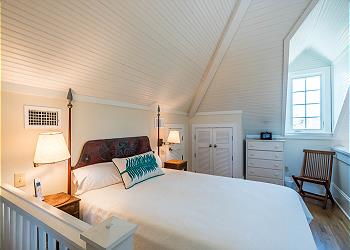 [18]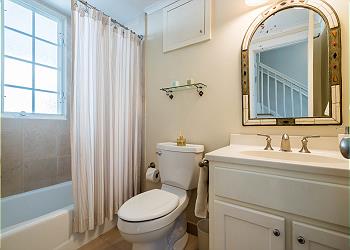 [19]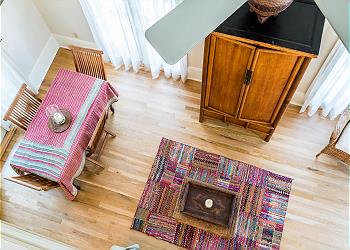 [20]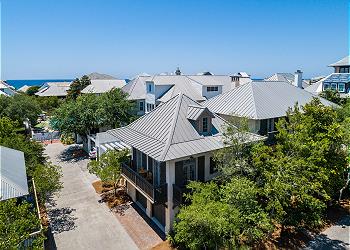 [21]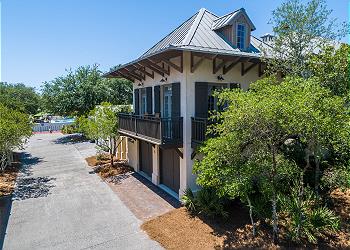 [22]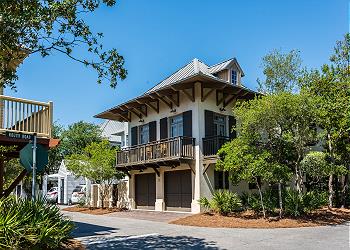 [23]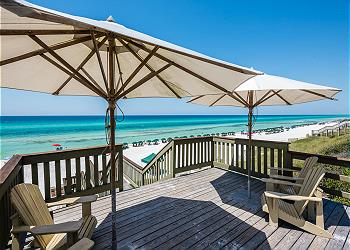 [24]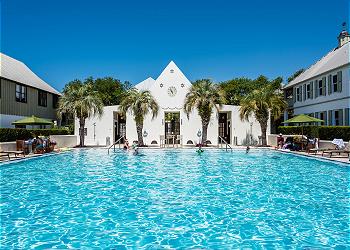 [25]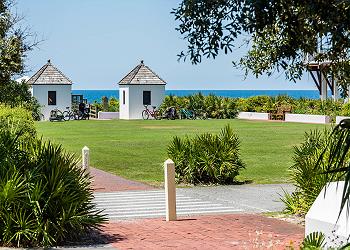 [26]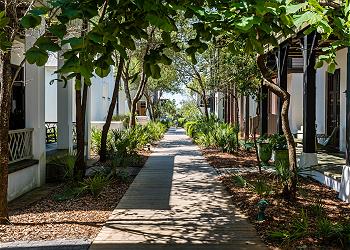 [27]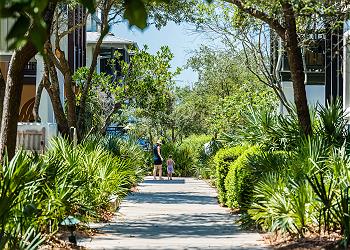 [28]
1 Bedroom
1 Bath
Enjoy the best Rosemary Beach has to offer from this creatively designed little jewel, said by some of the locals to be the best-designed carriage house in Rosemary Beach. Located near the exotic Moroccan-style Coquina Pool on the Gulf side of Highway 30-A in Rosemary Beach. Just seven hundred feet to the beach - down the boardwalk to the Eastern Green, where you will find a deck with the Florida Panhandle's best views of the Emerald Coast and its spectacular sunsets. Inside, there is a full staircase, much safer and easier to negotiate than ladders or spiral stairs (relatively rare in Rosemary Beach).
AMENITIES
- 660 Sq. Ft. Cottage,
- Sleeps 4
- One Queen Bed In Upstairs Loft, One Queen Pullout Sofa in Living Area Downstairs
- Fully Equipped Kitchen With Toaster, Coffee Maker, Blender & Microwave
- Compact Washer & Dryer
- Ironing Board
- Linens, Blow Dryer
- Cable Television With Premium Channels
- Wireless Internet Access
- Patio With Table
- New Propane Weber Grill
- Two Balconies
- One Dedicated Garage Parking Space
- Free On Street Resident Car Parking
Outdoor
Balcony
Gas Grill
Outdoor Shower
Tennis
Beach
Private Beach Access
Geographic
Near Beach
Close to Town Center
Dates
Price
08/18/19 - 08/22/19

$142

/nt

08/18/19 - 08/22/19

$453

/nt

08/25/19 - 08/29/19

$142

/nt

08/25/19 - 08/29/19

$453

/nt

09/01/19 - 09/05/19

$142

/nt

09/01/19 - 09/05/19

$453

/nt

09/08/19 - 09/12/19

$142

/nt

09/08/19 - 09/12/19

$453

/nt

09/15/19 - 09/19/19

$142

/nt

09/15/19 - 09/19/19

$453

/nt

09/22/19 - 09/26/19

$142

/nt

09/22/19 - 09/26/19

$453

/nt

09/29/19 - 10/03/19

$142

/nt

09/29/19 - 10/03/19

$453

/nt

10/06/19 - 10/10/19

$142

/nt

10/06/19 - 10/10/19

$453

/nt

10/13/19 - 10/17/19

$142

/nt

10/13/19 - 10/17/19

$453

/nt

10/20/19 - 10/24/19

$142

/nt

10/20/19 - 10/24/19

$453

/nt

10/27/19 - 10/31/19

$142

/nt

10/27/19 - 10/31/19

$453

/nt

11/03/19 - 11/07/19

$142

/nt

11/03/19 - 11/07/19

$453

/nt

11/10/19 - 11/14/19

$142

/nt

11/10/19 - 11/14/19

$453

/nt

11/17/19 - 11/21/19

$142

/nt

11/17/19 - 11/21/19

$453

/nt

11/24/19 - 11/28/19

$142

/nt

11/24/19 - 11/28/19

$453

/nt

12/01/19 - 12/05/19

$142

/nt

12/01/19 - 12/05/19

$453

/nt

12/08/19 - 12/12/19

$142

/nt

12/08/19 - 12/12/19

$453

/nt

12/15/19 - 12/19/19

$142

/nt

12/15/19 - 12/19/19

$453

/nt

12/22/19 - 12/26/19

$142

/nt

12/22/19 - 12/26/19

$453

/nt

12/29/19 - 01/02/20

$142

/nt

12/29/19 - 01/02/20

$453

/nt

01/05/20 - 01/09/20

$142

/nt

01/05/20 - 01/09/20

$453

/nt

01/12/20 - 01/16/20

$142

/nt

01/12/20 - 01/16/20

$453

/nt

01/19/20 - 01/23/20

$142

/nt

01/19/20 - 01/23/20

$453

/nt

01/26/20 - 01/30/20

$142

/nt

01/26/20 - 01/30/20

$453

/nt

02/02/20 - 02/06/20

$142

/nt

02/02/20 - 02/06/20

$453

/nt

02/09/20 - 02/13/20

$142

/nt

02/09/20 - 02/13/20

$453

/nt

02/16/20 - 02/20/20

$142

/nt

02/16/20 - 02/20/20

$453

/nt

02/23/20 - 02/27/20

$142

/nt

02/23/20 - 02/27/20

$453

/nt

03/01/20 - 03/05/20

$142

/nt

03/01/20 - 03/05/20

$453

/nt

03/08/20 - 03/12/20

$142

/nt

03/08/20 - 03/12/20

$453

/nt

03/15/20 - 03/19/20

$142

/nt

03/15/20 - 03/19/20

$453

/nt

03/22/20 - 03/26/20

$142

/nt

03/22/20 - 03/26/20

$453

/nt

03/29/20 - 04/02/20

$142

/nt

03/29/20 - 04/02/20

$453

/nt

04/05/20 - 04/09/20

$142

/nt

04/05/20 - 04/09/20

$453

/nt

04/12/20 - 04/16/20

$142

/nt

04/12/20 - 04/16/20

$453

/nt

04/19/20 - 04/23/20

$142

/nt

04/19/20 - 04/23/20

$453

/nt

04/26/20 - 04/30/20

$142

/nt

04/26/20 - 04/30/20

$453

/nt

05/03/20 - 05/07/20

$142

/nt

05/03/20 - 05/07/20

$453

/nt

05/10/20 - 05/14/20

$142

/nt

05/10/20 - 05/14/20

$453

/nt

05/17/20 - 05/21/20

$142

/nt

05/17/20 - 05/21/20

$453

/nt

05/24/20 - 05/28/20

$142

/nt

05/24/20 - 05/28/20

$453

/nt

05/31/20 - 06/04/20

$142

/nt

05/31/20 - 06/04/20

$453

/nt

06/07/20 - 06/11/20

$142

/nt

06/07/20 - 06/11/20

$453

/nt

06/14/20 - 06/18/20

$142

/nt

06/14/20 - 06/18/20

$453

/nt

06/21/20 - 06/25/20

$142

/nt

06/21/20 - 06/25/20

$453

/nt

06/28/20 - 07/02/20

$142

/nt

06/28/20 - 07/02/20

$453

/nt

07/05/20 - 07/09/20

$142

/nt

07/05/20 - 07/09/20

$453

/nt

07/12/20 - 07/16/20

$142

/nt

07/12/20 - 07/16/20

$453

/nt

07/19/20 - 07/23/20

$142

/nt

07/19/20 - 07/23/20

$453

/nt

07/26/20 - 07/30/20

$142

/nt

07/26/20 - 07/30/20

$453

/nt

08/02/20 - 08/06/20

$142

/nt

08/02/20 - 08/06/20

$453

/nt

08/09/20 - 08/13/20

$142

/nt

08/09/20 - 08/13/20

$453

/nt

08/16/20 - 08/20/20

$142

/nt

08/16/20 - 08/20/20

$453

/nt

08/23/20 - 08/27/20

$142

/nt

08/23/20 - 08/27/20

$453

/nt

08/30/20 - 09/03/20

$142

/nt

08/30/20 - 09/03/20

$453

/nt

09/06/20 - 09/10/20

$142

/nt

09/06/20 - 09/10/20

$453

/nt

09/13/20 - 09/17/20

$142

/nt

09/13/20 - 09/17/20

$453

/nt

09/20/20 - 09/24/20

$142

/nt

09/20/20 - 09/24/20

$453

/nt

09/27/20 - 10/01/20

$142

/nt

09/27/20 - 10/01/20

$453

/nt

10/04/20 - 10/08/20

$142

/nt

10/04/20 - 10/08/20

$453

/nt

10/11/20 - 10/15/20

$142

/nt

10/11/20 - 10/15/20

$453

/nt

10/18/20 - 10/22/20

$142

/nt

10/18/20 - 10/22/20

$453

/nt

10/25/20 - 10/29/20

$142

/nt

10/25/20 - 10/29/20

$453

/nt

11/01/20 - 11/05/20

$142

/nt

11/01/20 - 11/05/20

$453

/nt

11/08/20 - 11/12/20

$142

/nt

11/08/20 - 11/12/20

$453

/nt

11/15/20 - 11/19/20

$142

/nt

11/15/20 - 11/19/20

$453

/nt

04/18/19 - 04/19/22

$494

/nt

04/18/19 - 04/19/22

$142

/nt

04/18/19 - 04/19/22

$994

/wk

04/18/19 - 04/19/22

$3,266

/wk

04/18/19 - 04/19/22

$12,624

/month

04/18/19 - 04/19/22

$4,340

/month