Have booked multiple stays
Reviewed on 2019-04-29 by

Jamie G.

from Springboro, OH United States

Updated on 2019-04-29

Services from rental manager

Cleanliness

Location

Property condition

Lovely home, great location, warm ambiance, tranquil outdoor living spaces.

Thank you very much for your lovely review of Belize Cottage! We are excited to know you enjoyed your stay with us in Rosemary Beach.Our team members thank you for the wonderful compliments and look forward to welcoming you back again!
- Ally at 30A Luxury Vacations

Beds
2 Queen
2 Twin
1 Sofa Bed
Villa Belize is reminiscent of a Mediterranean-style villa at the beach!
Convenience
Area FitnessCenter
Nearby Medical Services
Nearby Grocery
Outlet Shopping
Movie Theatres
Indoor Neighborhood Pool
4 Private Neighborhood Pools
Unit Code: RB-BLIZ1
Leave a Review
[2]
Business
Nearby ATM
Nearby Post Office
Nearby FedEx
Nearby Bank
Nearby UPS Store
Neaby Publix Grocery
Nearby Winn Dixie
122 Round Road
32461
Rosemary Beach
,
FL
United States
30° 16' 41.5524" N, 86° 0' 49.0248" W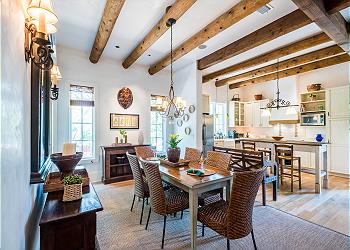 [4]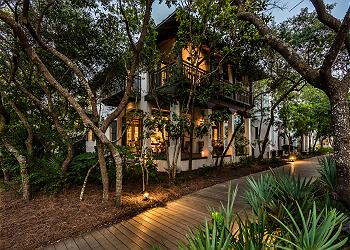 [5]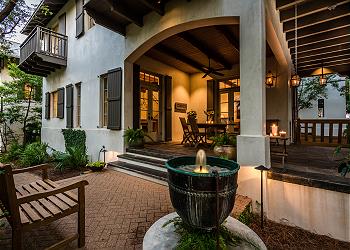 [6]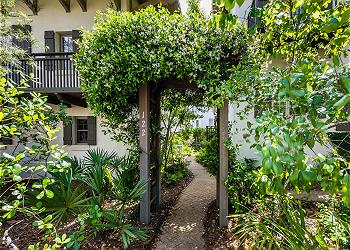 [7]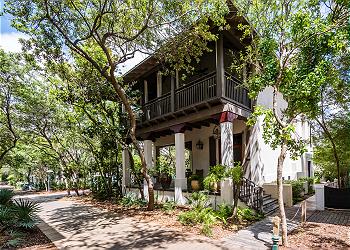 [8]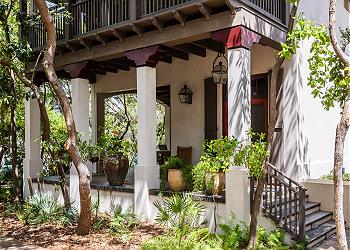 [9]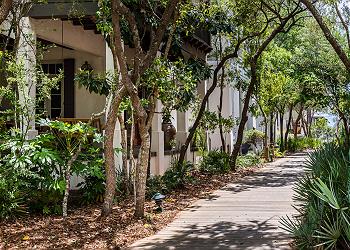 [10]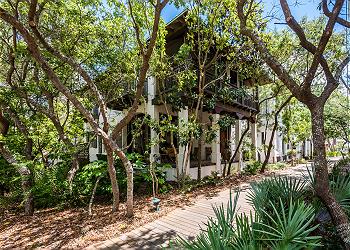 [11]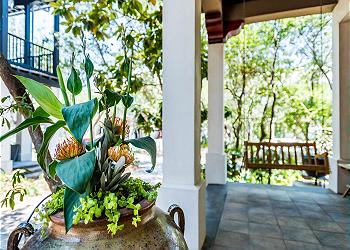 [12]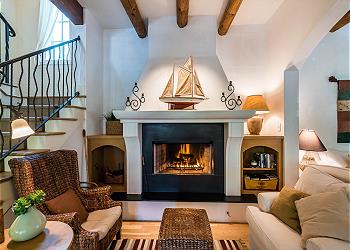 [13]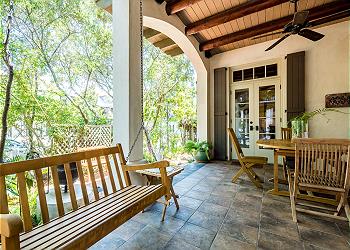 [14]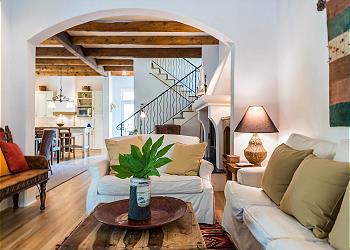 [15]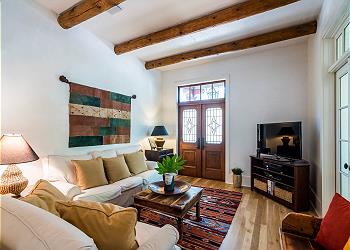 [16]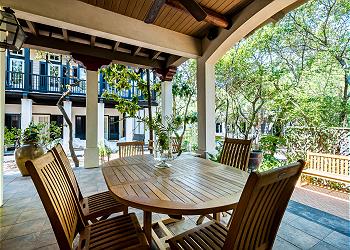 [17]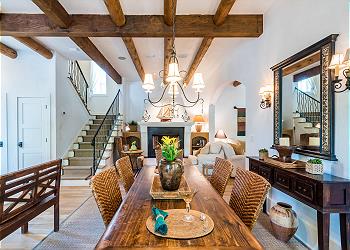 [18]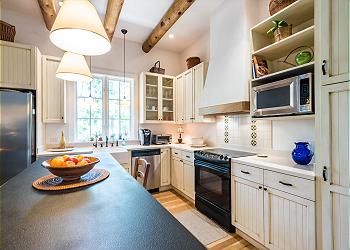 [19]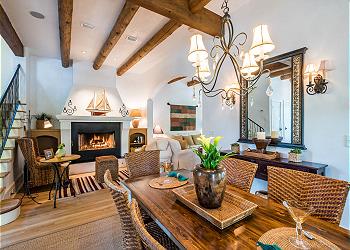 [20]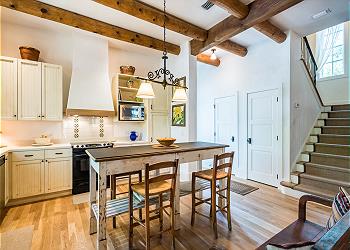 [21]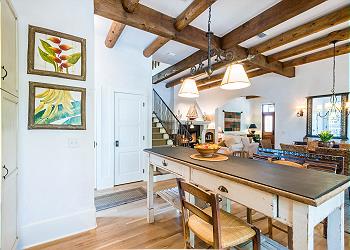 [22]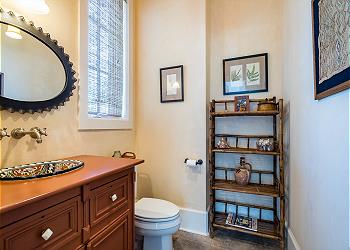 [23]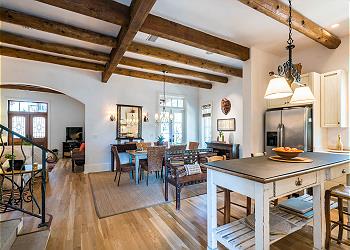 [24]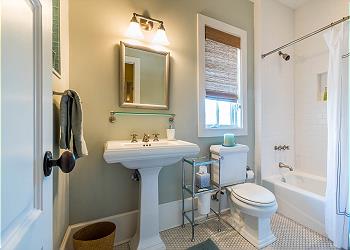 [25]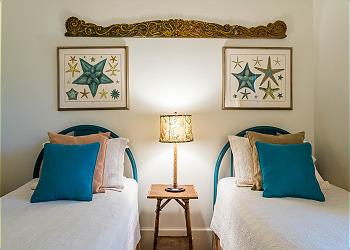 [26]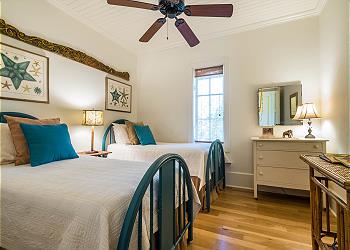 [27]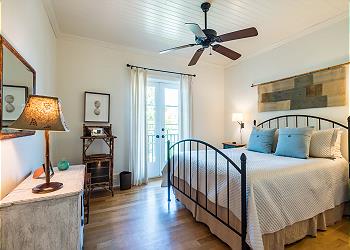 [28]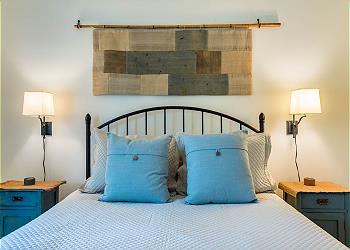 [29]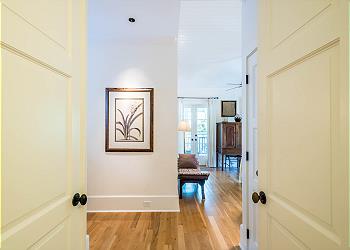 [30]
[31]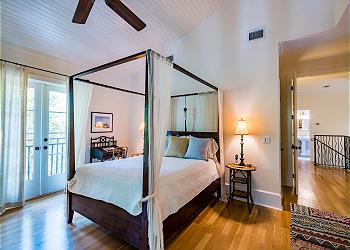 [32]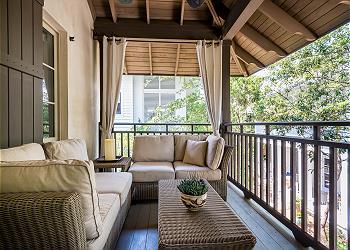 [33]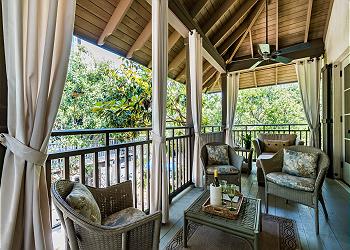 [34]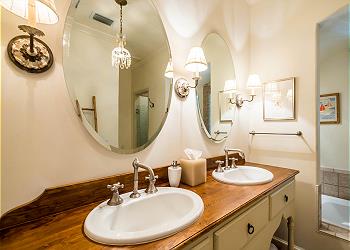 [35]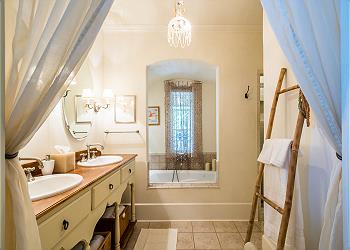 [36]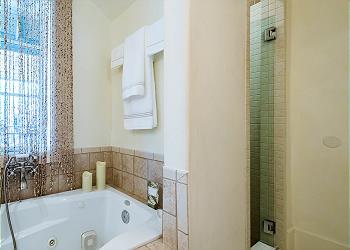 [37]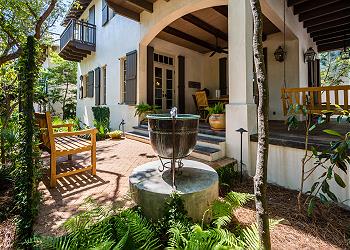 [38]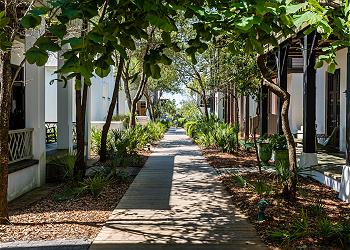 [39]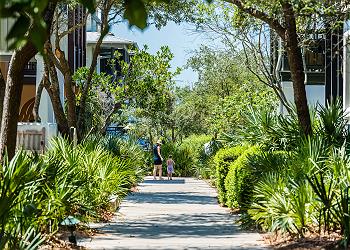 [40]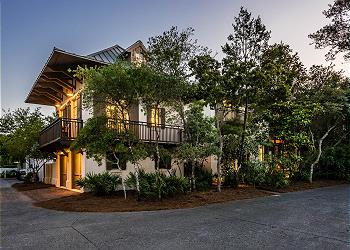 [41]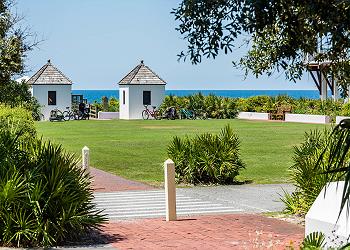 [42]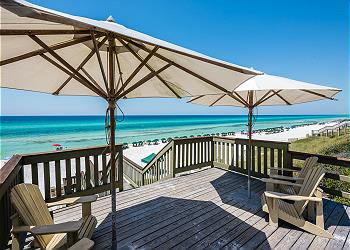 [43]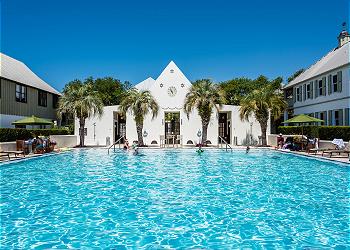 [44]
3 Bedrooms
2.5 Baths
The Villa Belize Cottage is reminiscent of a Mediterranean-style villa with white plaster walls and ceilings above exposed log beams. The Tuscan fireplace is the focal point of the spacious downstairs - the living, dining, and kitchen areas all join, and can accommodate several conversation groups simultaneously. The space extends outdoors onto a covered dining area, which looks down onto a fountain terrace, which itself is surrounded by a tropical garden. A covered balcony off the main bedroom upstairs extends the full width of the house, and affords a view of the tree-lined boardwalk to the Eastern Green. Two other balconies overlook the garden below. You'll love the ambiance!
Highlights:
- 90 feet from the Coquina Pool
- 300 feet from the Eastern Green, which overlooks the ocean.
AMENITIES
- 2250 Sq. Ft., 3 Bedroom,
- 2 1/2 Baths, Sleeps 8
- Two Queens, Two Twins, One Queen Pull-Out Sofa
- Fireplace
- Three Balconies
- Propane Weber Grill
- Outdoor Dining with Terrace and Fountain
- Fully Equipped Kitchen With Refrigerator, Freezer, Dishwasher, Toaster, Coffee Maker, Blender & Microwave
- Washer & Dryer, Ironing Board
- Linens, Blow Dryer
- Cable Television With Premium Channels
- Wireless Internet Access
- Beach Toys
- Free Street Parking & One Garage Parking Space
Outdoor
Patio
Balcony
Gas Grill
Outdoor Shower
Outdoor Dining
Geographic
Near Beach
Close to Town Center
Dates
Price
06/16/19 - 06/20/19

$327

/nt

06/16/19 - 06/20/19

$658

/nt

06/23/19 - 06/27/19

$327

/nt

06/23/19 - 06/27/19

$658

/nt

06/30/19 - 07/04/19

$327

/nt

06/30/19 - 07/04/19

$658

/nt

07/07/19 - 07/11/19

$327

/nt

07/07/19 - 07/11/19

$658

/nt

07/14/19 - 07/18/19

$327

/nt

07/14/19 - 07/18/19

$658

/nt

07/21/19 - 07/25/19

$327

/nt

07/21/19 - 07/25/19

$658

/nt

07/28/19 - 08/01/19

$327

/nt

07/28/19 - 08/01/19

$658

/nt

08/04/19 - 08/08/19

$327

/nt

08/04/19 - 08/08/19

$658

/nt

08/11/19 - 08/15/19

$327

/nt

08/11/19 - 08/15/19

$658

/nt

08/18/19 - 08/22/19

$327

/nt

08/18/19 - 08/22/19

$658

/nt

08/25/19 - 08/29/19

$327

/nt

08/25/19 - 08/29/19

$658

/nt

09/01/19 - 09/05/19

$327

/nt

09/01/19 - 09/05/19

$658

/nt

09/08/19 - 09/12/19

$327

/nt

09/08/19 - 09/12/19

$658

/nt

09/15/19 - 09/19/19

$327

/nt

09/15/19 - 09/19/19

$658

/nt

09/22/19 - 09/26/19

$327

/nt

09/22/19 - 09/26/19

$658

/nt

09/29/19 - 10/03/19

$327

/nt

09/29/19 - 10/03/19

$658

/nt

10/06/19 - 10/10/19

$327

/nt

10/06/19 - 10/10/19

$658

/nt

10/13/19 - 10/17/19

$327

/nt

10/13/19 - 10/17/19

$658

/nt

10/20/19 - 10/24/19

$327

/nt

10/20/19 - 10/24/19

$658

/nt

10/27/19 - 10/31/19

$327

/nt

10/27/19 - 10/31/19

$658

/nt

11/03/19 - 11/07/19

$327

/nt

11/03/19 - 11/07/19

$658

/nt

11/10/19 - 11/14/19

$327

/nt

11/10/19 - 11/14/19

$658

/nt

11/17/19 - 11/21/19

$327

/nt

11/17/19 - 11/21/19

$658

/nt

11/24/19 - 11/28/19

$327

/nt

11/24/19 - 11/28/19

$658

/nt

12/01/19 - 12/05/19

$327

/nt

12/01/19 - 12/05/19

$658

/nt

12/08/19 - 12/12/19

$327

/nt

12/08/19 - 12/12/19

$658

/nt

12/15/19 - 12/19/19

$327

/nt

12/15/19 - 12/19/19

$658

/nt

12/22/19 - 12/26/19

$327

/nt

12/22/19 - 12/26/19

$658

/nt

12/29/19 - 01/02/20

$327

/nt

12/29/19 - 01/02/20

$658

/nt

01/05/20 - 01/09/20

$327

/nt

01/05/20 - 01/09/20

$658

/nt

01/12/20 - 01/16/20

$327

/nt

01/12/20 - 01/16/20

$658

/nt

01/19/20 - 01/23/20

$327

/nt

01/19/20 - 01/23/20

$658

/nt

01/26/20 - 01/30/20

$327

/nt

01/26/20 - 01/30/20

$658

/nt

02/02/20 - 02/06/20

$327

/nt

02/02/20 - 02/06/20

$658

/nt

02/09/20 - 02/13/20

$327

/nt

02/09/20 - 02/13/20

$658

/nt

02/16/20 - 02/20/20

$327

/nt

02/16/20 - 02/20/20

$658

/nt

02/23/20 - 02/27/20

$327

/nt

02/23/20 - 02/27/20

$658

/nt

03/01/20 - 03/05/20

$327

/nt

03/01/20 - 03/05/20

$658

/nt

03/08/20 - 03/12/20

$327

/nt

03/08/20 - 03/12/20

$658

/nt

03/15/20 - 03/19/20

$327

/nt

03/15/20 - 03/19/20

$658

/nt

03/22/20 - 03/26/20

$327

/nt

03/22/20 - 03/26/20

$658

/nt

03/29/20 - 04/02/20

$327

/nt

03/29/20 - 04/02/20

$658

/nt

04/05/20 - 04/09/20

$327

/nt

04/05/20 - 04/09/20

$658

/nt

04/12/20 - 04/16/20

$327

/nt

04/12/20 - 04/16/20

$658

/nt

04/19/20 - 04/23/20

$327

/nt

04/19/20 - 04/23/20

$658

/nt

04/26/20 - 04/30/20

$327

/nt

04/26/20 - 04/30/20

$658

/nt

05/03/20 - 05/07/20

$327

/nt

05/03/20 - 05/07/20

$658

/nt

05/10/20 - 05/14/20

$327

/nt

05/10/20 - 05/14/20

$658

/nt

05/17/20 - 05/21/20

$327

/nt

05/17/20 - 05/21/20

$658

/nt

05/24/20 - 05/28/20

$327

/nt

05/24/20 - 05/28/20

$658

/nt

05/31/20 - 06/04/20

$327

/nt

05/31/20 - 06/04/20

$658

/nt

06/07/20 - 06/11/20

$327

/nt

06/07/20 - 06/11/20

$658

/nt

06/14/20 - 06/18/20

$327

/nt

06/14/20 - 06/18/20

$658

/nt

06/21/20 - 06/25/20

$327

/nt

06/21/20 - 06/25/20

$658

/nt

06/28/20 - 07/02/20

$327

/nt

06/28/20 - 07/02/20

$658

/nt

07/05/20 - 07/09/20

$327

/nt

07/05/20 - 07/09/20

$658

/nt

07/12/20 - 07/16/20

$327

/nt

07/12/20 - 07/16/20

$658

/nt

07/19/20 - 07/23/20

$327

/nt

07/19/20 - 07/23/20

$658

/nt

07/26/20 - 07/30/20

$327

/nt

07/26/20 - 07/30/20

$658

/nt

08/02/20 - 08/06/20

$327

/nt

08/02/20 - 08/06/20

$658

/nt

08/09/20 - 08/13/20

$327

/nt

08/09/20 - 08/13/20

$658

/nt

08/16/20 - 08/20/20

$327

/nt

08/16/20 - 08/20/20

$658

/nt

08/23/20 - 08/27/20

$327

/nt

08/23/20 - 08/27/20

$658

/nt

08/30/20 - 09/03/20

$327

/nt

08/30/20 - 09/03/20

$658

/nt

09/06/20 - 09/10/20

$327

/nt

09/06/20 - 09/10/20

$658

/nt

09/13/20 - 09/17/20

$327

/nt

09/13/20 - 09/17/20

$658

/nt

04/18/19 - 04/19/22

$715

/nt

04/18/19 - 04/19/22

$327

/nt

04/18/19 - 04/19/22

$2,289

/wk

04/18/19 - 04/19/22

$5,252

/wk

04/18/19 - 04/19/22

$16,086

/month

04/18/19 - 04/19/22

$9,810

/month