Legacy at the Alexander - Penthouse Condo @ the Alexander in Seacrest Beach
Unit Code: SC-LEGAC
Beds
1 King
2 Queen
1 Sofa Bed
Leave a Review
[2]
Amazing Condo!
Reviewed on 2020-10-01 by Donna L. from Suwanee, GA United States
Updated on 2020-10-01
Services from rental manager
Cleanliness
Location
Property condition
This condo was so spacious and beautifully decorated! It was ready early which was great and it was really clean. Being right on 30A was great as we love to walk. The tram to the beach was super convenient or you could walk. Our favorite way to start and end the day was to sit on the beautiful balcony and see the ocean.
9961 E Co Highway 30A, Unit 404
32461
Seacrest
,
FL
United States
30° 16' 59.5344" N, 86° 1' 26.7672" W
[4]
[5]
[6]
[7]
[8]
[9]
[10]
[11]
[12]
[13]
[14]
[15]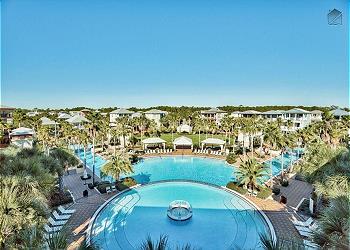 [16]
[17]
[18]
[19]
[20]
[21]
[22]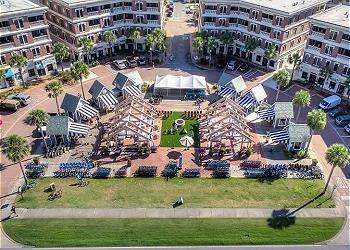 [23]
[24]
[25]
[26]
[27]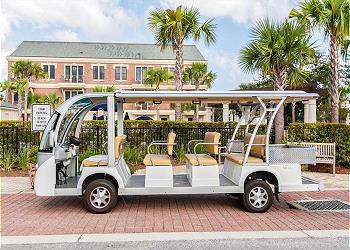 [28]
[29]
[30]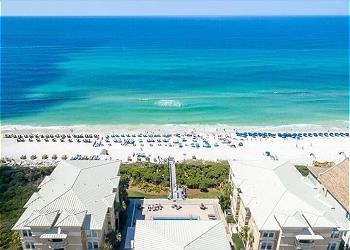 [31]
3 Bedrooms
3 Baths
You'll feel like kings and queens surveying your domain at this luxury, professionally-furnished penthouse condominium. Enjoy breezy Gulf views from the expansive private balcony, furnished with an outdoor teak grouping.
Some of the features you'll enjoy at this upscale community include a private deeded beach, jogging and biking trails, pools, restaurants, live music, a hot tub, and golf cart tram service seasonally to the beach.
With more than 1700 sq. ft. and 3 bedroom suites, there's plenty of space to claim as yours, as well as the options for both togetherness and privacy.
As you enter your vacation property, the Gulf views are already on display. The living room decor is in the colors of both sand and sea, providing an earthy, tranquil vibe. A large sectional sofa offers plenty of room for the whole group to hang out and watch your favorite shows, movies, and sporting events on the curved-screen TV.
Watch the family chef's eyes light up at the sight of the spacious kitchen! Decked out with quartz counters and stainless steel appliances, including a beverage cooler, there's plenty of space for even the most intricate culinary creations! Best of all, you can still enjoy that incredible view as you work.
The formal dining table for 6 allows you all to sit down and savor that meal together. For a quick snack or a simple meal, the peninsula bar offers 4 stools.
Playing rock, paper, scissors over the master bedroom may be worth the effort! You'll revel in your private entrance to the deck, just perfect for an evening glass of wine. You'll also slumber in luxury in a king-size bed with dual nightstands and lamps. A side chair and ottoman offers you a few minutes of rest and relaxation. A double dresser provides space for all your clothes, and a flat-screen TV allows you to watch your favorite shows in comfort. A spectacular bath offers a large whirlpool tub and a corner walk-in shower.
The second bedroom suite offers a queen-size bed, with a nightstand and lamp, and a fabulous bathroom with oversized walk-in shower with a rain head shower. Ahhhh!! The last bedroom suite also features a queen-size bed, dual nightstands and lamps, and a private bath with an updated sink and tub/shower.
Everything you've dreamed of is right here at Legacy at the Alexander! Give us a call today to book it!
PROPERTY HIGHLIGHTS
* On-site amenities include private deeded beach, jogging and biking trails, pools, restaurants, live music, a hot tub, and golf cart tram service seasonally to the beach
* Slight Gulf views from furnished balcony
* Rare Penthouse unit
* 3 Bedroom Suites
* Professionally decorated
* Living room with sectional sofa, coffee table, floor lamp, curved TV
* Kitchen with quartz counters, stainless steel appliances, including a beverage cooler
* Peninsula bar seats 4
* Dining room with seating for 6
* MASTER BEDROOM with private balcony access, king-size bed, dual nightstands and lamps, side chair and ottoman, flat-screen TV, double dresser. MASTER BATH with corner whirlpool tub and corner walk-in shower
* MASTER BEDROOM with queen-size bed, nightstand and lamp. MASTER BATH with oversized walk-in shower with rainhead showerhead.
* MASTER BEDROOM with queen-size bed, dual nightstands and lamps. MASTER BATH with tub/shower
Dates
Price
11/22/20 - 11/26/20

$281

/nt

11/22/20 - 11/26/20

$356

/nt

11/29/20 - 12/03/20

$356

/nt

11/29/20 - 12/03/20

$281

/nt

12/06/20 - 12/10/20

$281

/nt

12/06/20 - 12/10/20

$356

/nt

12/13/20 - 12/17/20

$356

/nt

12/13/20 - 12/17/20

$281

/nt

12/20/20 - 12/24/20

$356

/nt

12/20/20 - 12/24/20

$281

/nt

12/27/20 - 12/31/20

$281

/nt

12/27/20 - 12/31/20

$356

/nt

01/03/21 - 01/07/21

$356

/nt

01/03/21 - 01/07/21

$281

/nt

01/10/21 - 01/14/21

$356

/nt

01/10/21 - 01/14/21

$281

/nt

01/17/21 - 01/21/21

$356

/nt

01/17/21 - 01/21/21

$281

/nt

01/24/21 - 01/28/21

$281

/nt

01/24/21 - 01/28/21

$356

/nt

01/31/21 - 02/04/21

$356

/nt

01/31/21 - 02/04/21

$281

/nt

02/07/21 - 02/11/21

$356

/nt

02/07/21 - 02/11/21

$281

/nt

02/14/21 - 02/18/21

$281

/nt

02/14/21 - 02/18/21

$356

/nt

02/21/21 - 02/25/21

$356

/nt

02/21/21 - 02/25/21

$281

/nt

02/28/21 - 03/04/21

$356

/nt

02/28/21 - 03/04/21

$281

/nt

03/07/21 - 03/11/21

$281

/nt

03/07/21 - 03/11/21

$356

/nt

03/14/21 - 03/18/21

$356

/nt

03/14/21 - 03/18/21

$281

/nt

03/21/21 - 03/25/21

$281

/nt

03/21/21 - 03/25/21

$356

/nt

03/28/21 - 04/01/21

$281

/nt

03/28/21 - 04/01/21

$356

/nt

04/04/21 - 04/08/21

$356

/nt

04/04/21 - 04/08/21

$281

/nt

04/11/21 - 04/15/21

$281

/nt

04/11/21 - 04/15/21

$356

/nt

04/18/21 - 04/22/21

$356

/nt

04/18/21 - 04/22/21

$281

/nt

04/25/21 - 04/29/21

$281

/nt

04/25/21 - 04/29/21

$356

/nt

05/02/21 - 05/06/21

$356

/nt

05/02/21 - 05/06/21

$281

/nt

05/09/21 - 05/13/21

$281

/nt

05/09/21 - 05/13/21

$356

/nt

05/16/21 - 05/20/21

$281

/nt

05/16/21 - 05/20/21

$356

/nt

05/23/21 - 05/27/21

$281

/nt

05/23/21 - 05/27/21

$356

/nt

05/30/21 - 06/03/21

$356

/nt

05/30/21 - 06/03/21

$281

/nt

06/06/21 - 06/10/21

$281

/nt

06/06/21 - 06/10/21

$356

/nt

06/13/21 - 06/17/21

$356

/nt

06/13/21 - 06/17/21

$281

/nt

06/20/21 - 06/24/21

$281

/nt

06/20/21 - 06/24/21

$356

/nt

06/27/21 - 07/01/21

$356

/nt

06/27/21 - 07/01/21

$281

/nt

07/04/21 - 07/08/21

$281

/nt

07/04/21 - 07/08/21

$356

/nt

07/11/21 - 07/15/21

$356

/nt

07/11/21 - 07/15/21

$281

/nt

07/18/21 - 07/22/21

$356

/nt

07/18/21 - 07/22/21

$281

/nt

07/25/21 - 07/29/21

$356

/nt

07/25/21 - 07/29/21

$281

/nt

08/01/21 - 08/05/21

$281

/nt

08/01/21 - 08/05/21

$356

/nt

08/08/21 - 08/12/21

$281

/nt

08/08/21 - 08/12/21

$356

/nt

08/15/21 - 08/19/21

$281

/nt

08/15/21 - 08/19/21

$356

/nt

08/22/21 - 08/26/21

$281

/nt

08/22/21 - 08/26/21

$356

/nt

08/29/21 - 09/02/21

$356

/nt

08/29/21 - 09/02/21

$281

/nt

09/05/21 - 09/09/21

$356

/nt

09/05/21 - 09/09/21

$281

/nt

09/12/21 - 09/16/21

$356

/nt

09/12/21 - 09/16/21

$281

/nt

09/19/21 - 09/23/21

$281

/nt

09/19/21 - 09/23/21

$356

/nt

09/26/21 - 09/30/21

$356

/nt

09/26/21 - 09/30/21

$281

/nt

10/03/21 - 10/07/21

$281

/nt

10/03/21 - 10/07/21

$356

/nt

10/10/21 - 10/14/21

$356

/nt

10/10/21 - 10/14/21

$281

/nt

10/17/21 - 10/21/21

$356

/nt

10/17/21 - 10/21/21

$281

/nt

10/24/21 - 10/28/21

$356

/nt

10/24/21 - 10/28/21

$281

/nt

10/31/21 - 11/04/21

$356

/nt

10/31/21 - 11/04/21

$281

/nt

11/07/21 - 11/11/21

$281

/nt

11/07/21 - 11/11/21

$356

/nt

11/14/21 - 11/18/21

$356

/nt

11/14/21 - 11/18/21

$281

/nt

11/21/21 - 11/25/21

$356

/nt

11/21/21 - 11/25/21

$281

/nt

11/28/21 - 12/02/21

$281

/nt

11/28/21 - 12/02/21

$356

/nt

12/05/21 - 12/09/21

$281

/nt

12/05/21 - 12/09/21

$356

/nt

12/12/21 - 12/16/21

$356

/nt

12/12/21 - 12/16/21

$281

/nt

12/19/21 - 12/23/21

$281

/nt

12/19/21 - 12/23/21

$356

/nt

12/26/21 - 12/30/21

$281

/nt

12/26/21 - 12/30/21

$356

/nt

01/02/22 - 01/06/22

$356

/nt

01/02/22 - 01/06/22

$281

/nt

01/09/22 - 01/13/22

$281

/nt

01/09/22 - 01/13/22

$356

/nt

01/16/22 - 01/20/22

$356

/nt

01/16/22 - 01/20/22

$281

/nt

01/23/22 - 01/27/22

$356

/nt

01/23/22 - 01/27/22

$281

/nt

01/30/22 - 02/03/22

$281

/nt

01/30/22 - 02/03/22

$356

/nt

02/06/22 - 02/10/22

$356

/nt

02/06/22 - 02/10/22

$281

/nt

02/13/22 - 02/17/22

$281

/nt

02/13/22 - 02/17/22

$356

/nt

02/20/22 - 02/24/22

$281

/nt

02/20/22 - 02/24/22

$356

/nt

04/18/19 - 04/19/22

$281

/nt

04/18/19 - 04/19/22

$356

/nt

04/18/19 - 04/19/22

$1,967

/wk

04/18/19 - 04/19/22

$4,259

/wk

04/18/19 - 04/19/22

$8,430

/month

04/18/19 - 04/19/22

$11,110

/month