Florida Vacation
Reviewed on 2019-05-27 by

Anne A.

from Coppell, TX United States

Updated on 2019-05-27

Services from rental manager

Cleanliness

Location

Property condition

Out of bounds is a very roomy beachouse very close to the beach. It had everything we needed. We loved the bikes, porch swings and grill. We had a plumbing issue and management responded immediately. They were very considerate of our schedule too. The house is clean and spacious.

We are thrilled to hear you loved your stay at the gorgeous beachside Out of Bounds Cottage! This charming 4Bed 4Bath home located in the private community of Summer's Edge, making it the perfect beach getaway home. We are very proud to have an excellent and dedicated maintenance staff who provide quick and convenient service.
Thank you so much for your praise, and we look forward to welcoming you back on your next visit to Seagrove Beach!
- Ally at 30A Luxury Vacations
Great Vacation Home
Reviewed on 2019-04-08 by

Santiago B.

from Atlanta, GA United States

Updated on 2019-04-08

Services from rental manager

Cleanliness

Location

Property condition

Our overall experience was great! The house is comfortable and convenient. Service was amazing We'll try to be back soon!

We are delighted to read your recommendation of Out of Bounds Cottage in Seagrove Beach! We are happy to hear you had a great vacation and look forward to welcoming you back in the future!
-Ally at 30A Luxury Vacations!

Beds
2 King
1 Queen
1 Sofa Bed
2 Bunk
Out of Bounds - 30A Beachside Cottage in the Heart of Seagrove Beach
Convenience
Nearby Medical Services
Nearby Grocery
Outlet Shopping
Private Neighborhood Pools
Unit Code: SG-OUT1
AMENITY
outdoor shower
queen
shower
sleep sofa /futon
toilet
twin/ single
Leave a Review
[2]
ATTRACTIONS
bay/sound
cinemas
festivals
live theater
playground
restaurants
Business
Nearby ATM
Nearby Post Office
Nearby FedEx
Nearby Bank
Nearby UPS Store
Neaby Publix Grocery
Nearby Winn Dixie
GENERAL
Air Conditioning
Clothes Dryer
Hair Dryer
Heating
Internet
Iron & Board
Linens Provided
Living Room
Parking
Towels Provided
Washing Machine
ENTERTAINMENT
Satellite / Cable
Stereo
Television
KITCHEN
Coffee Maker
Dishes & Utensils
Dishwasher
Kitchen
Microwave
Oven
Refrigerator
Stove
Toaster
43 N Ryan Street
32459
Santa Rosa Beach
,
FL
United States
30° 18' 34.0632" N, 86° 6' 0.9972" W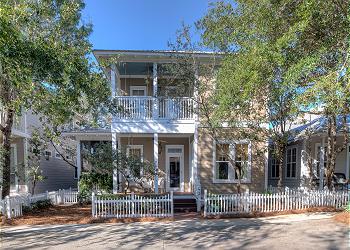 [4]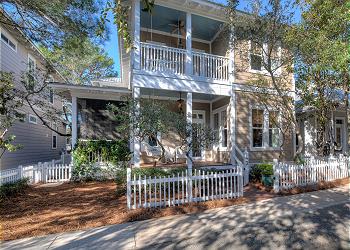 [5]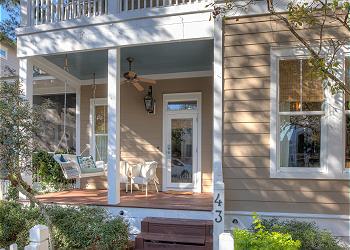 [6]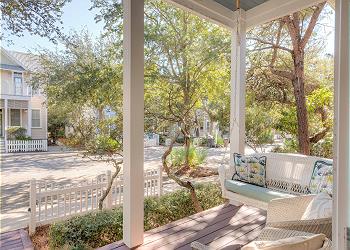 [7]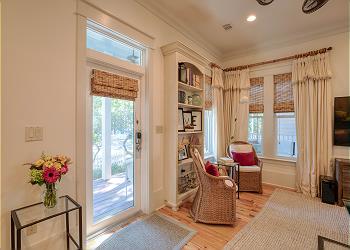 [8]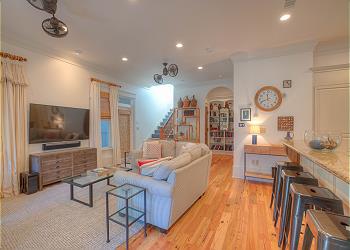 [9]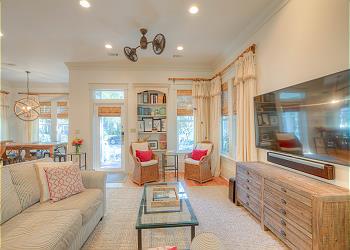 [10]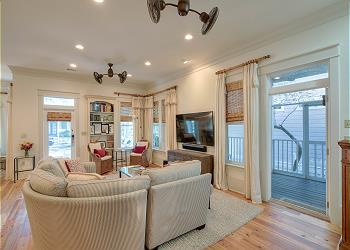 [11]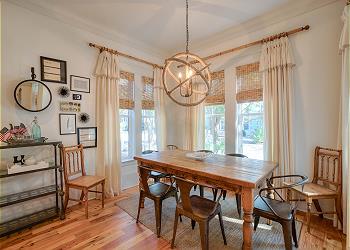 [12]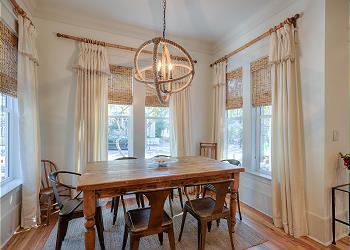 [13]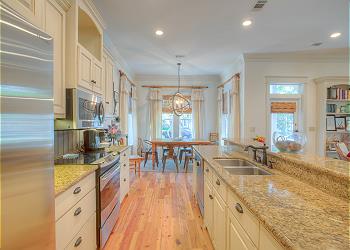 [14]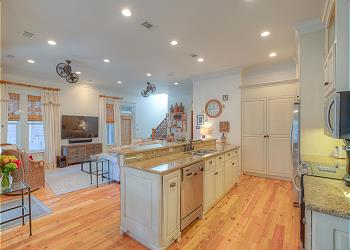 [15]
[16]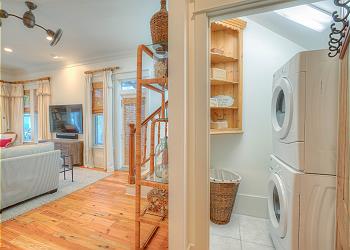 [17]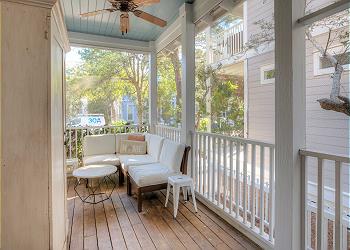 [18]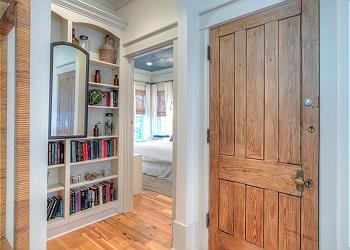 [19]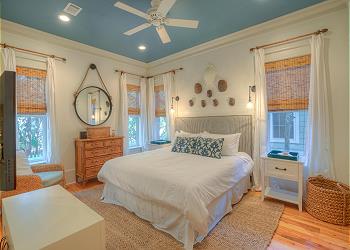 [20]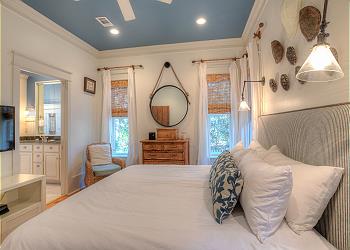 [21]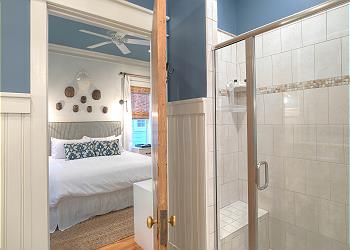 [22]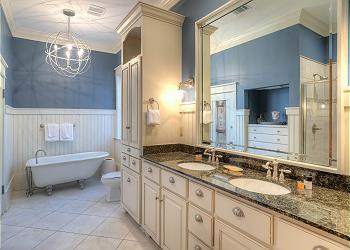 [23]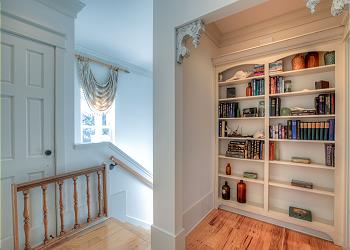 [24]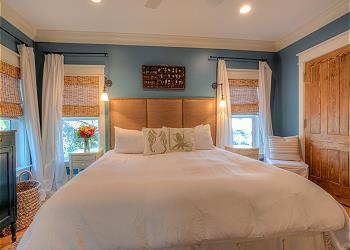 [25]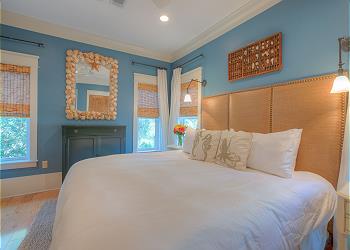 [26]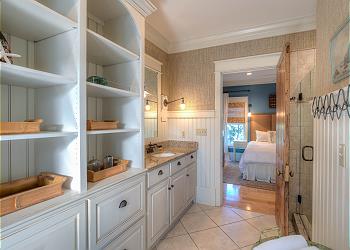 [27]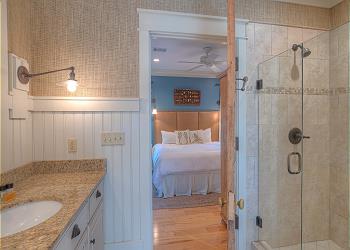 [28]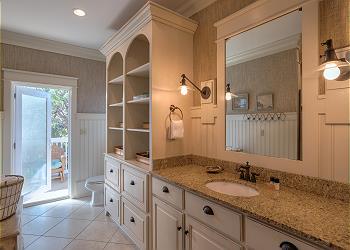 [29]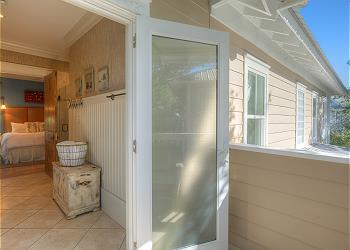 [30]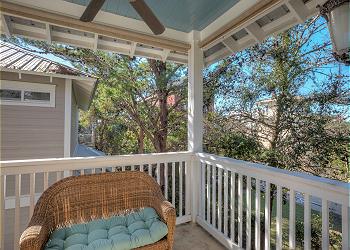 [31]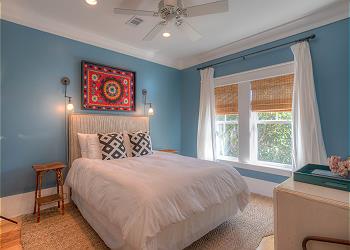 [32]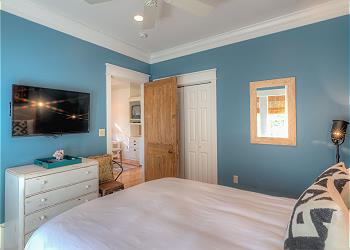 [33]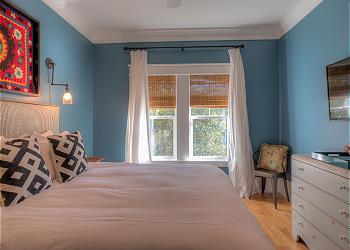 [34]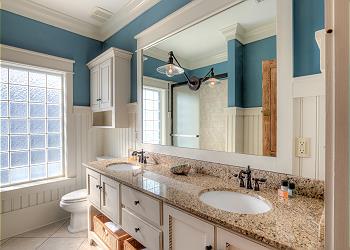 [35]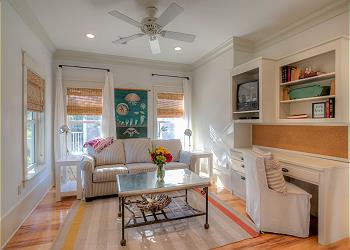 [36]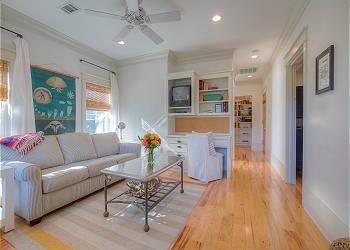 [37]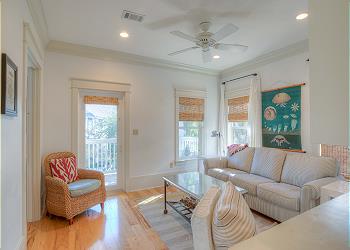 [38]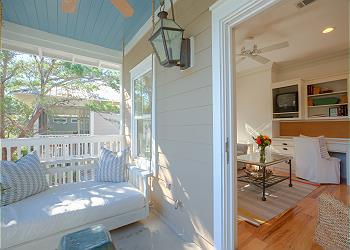 [39]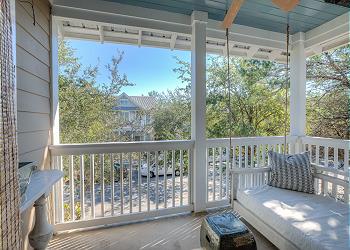 [40]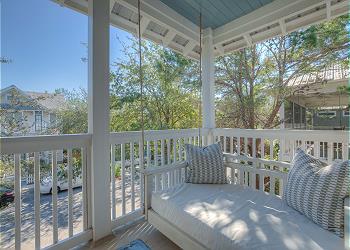 [41]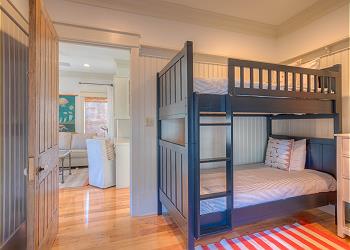 [42]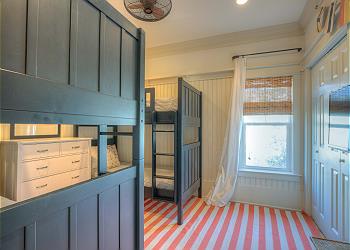 [43]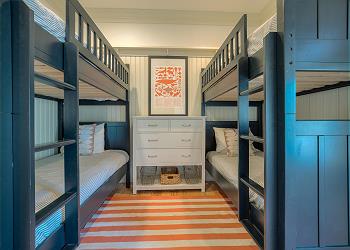 [44]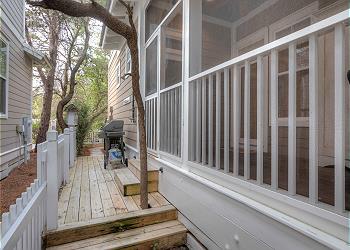 [45]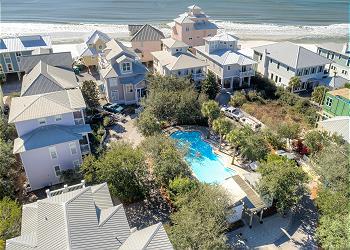 [46]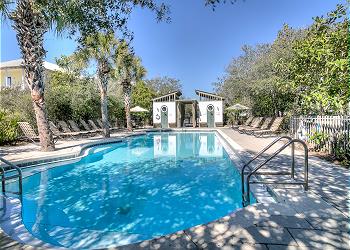 [47]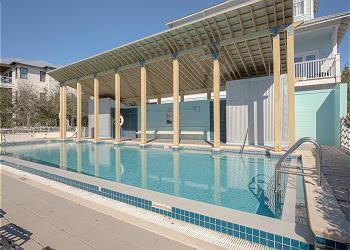 [48]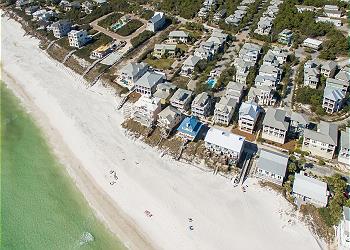 [49]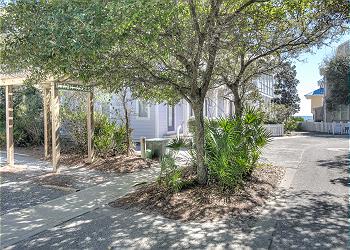 [50]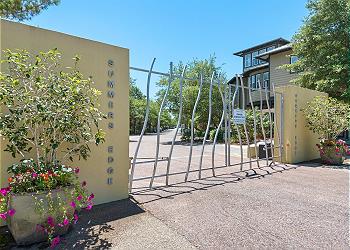 [51]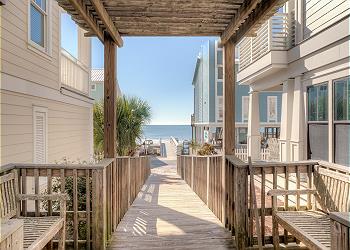 [52]
4 Bedrooms
3.5 Baths
Two relaxing porches with patio swings on the 1st and 2nd floor. Large patio off the living room with ample seating and an outdoor gas grill. Another private southern patio is off the second-floor master bedroom. Once you step through the front door, there is plenty of seating in the beautifully decorated entertainment area with access to the first-floor patio, perfect for enjoying a quiet summer cocktail.
Sonder into the spacious kitchen area fully equipped with stainless steel appliances and a breakfast bar that overlooks the tastefully decorated living room/entertainment area. The adjacent dining area table accommodates up to 8 guests.
Upstairs you will find the beautifully appointed bedrooms a 2nd King Master Suite with Walk-In Shower and a private balcony, a Double Twin Bunk Room with , Queen Bedroom, Queen Sleeper Sofa and Hall Bath with Tub/Shower Combo.
Home Highlights
• 2366 Square feet
• Upgraded High-End Audio Video: 65" 4K HDTV, Sonos Sound System, Logitech Elite Remote, Apple TV 4K
• Located in the private community of Summer's Edge
• 2-minute walking distance to 2 Community Pools on South Ryan Street and Chelsea Loop Road
• Only a 5-minute walk or even quicker bicycle ride to the beach access on the intersection of South Gulf Drive and Eastern Lake Road
• 2 Street facing decks with porch swings on the 1st and 2nd floor
• Large Balcony off the Living Room with a large patio sectional, coffee table and gas grill
• Private Balcony off the master bathroom on the 2nd floor
• 4 Free Beach Cruiser Bicycles
1ST FLOOR
• Large Gourmet Kitchen with bar lighting, granite countertops and Stainless-steel appliances, traditional coffee maker/ Keurig and a breakfast bar
• Large double compartment sink
• Quaint Farm style dining area with plenty of natural light
• Large multiple pantries with shelving
• Large Living room with plenty of seating for the whole home and a reading nook
• Flat Screen TV with Apple TV and Sonos Bar
• Power room
• Washer and Dryer Laundry Room
• Bedroom 1 - King master suite with a large walk-in closet, flat screen, a delicately decorated en-suite master bathroom with a standup shower and a
claw footed soaking tub
2ND FLOOR
• Bedroom 2 – King Master Suite with a large closet and dresser, flat screen TV, en-suite bathroom with a standup shower and double vanities with
access to a private balcony
• Bedroom 3 – Double Bunk Room with a large closet and a mounted flat screen
• Bedroom 4 – Queen Bedroom with a built-in wardrobe, dresser, and flat screen TV
• Comfortable second living space with a queen sleeper and access to the 2nd-floor deck facing North Ryan Street
***This property is brand new to our rental program, hence the lack of reviews. We would love for you to stay here and have an amazing vacation and leave a wonderful review for us!
Outdoor
Patio
Balcony
Gas Grill
Outdoor Shower
Beach
Private Beach Access
Dates
Price
06/16/19 - 06/20/19

$252

/nt

06/16/19 - 06/20/19

$531

/nt

06/23/19 - 06/27/19

$252

/nt

06/23/19 - 06/27/19

$531

/nt

06/30/19 - 07/04/19

$252

/nt

06/30/19 - 07/04/19

$531

/nt

07/07/19 - 07/11/19

$252

/nt

07/07/19 - 07/11/19

$531

/nt

07/14/19 - 07/18/19

$252

/nt

07/14/19 - 07/18/19

$531

/nt

07/21/19 - 07/25/19

$252

/nt

07/21/19 - 07/25/19

$531

/nt

07/28/19 - 08/01/19

$252

/nt

07/28/19 - 08/01/19

$531

/nt

08/04/19 - 08/08/19

$252

/nt

08/04/19 - 08/08/19

$531

/nt

08/11/19 - 08/15/19

$252

/nt

08/11/19 - 08/15/19

$531

/nt

08/18/19 - 08/22/19

$252

/nt

08/18/19 - 08/22/19

$531

/nt

08/25/19 - 08/29/19

$252

/nt

08/25/19 - 08/29/19

$531

/nt

09/01/19 - 09/05/19

$252

/nt

09/01/19 - 09/05/19

$531

/nt

09/08/19 - 09/12/19

$252

/nt

09/08/19 - 09/12/19

$531

/nt

09/15/19 - 09/19/19

$252

/nt

09/15/19 - 09/19/19

$531

/nt

09/22/19 - 09/26/19

$252

/nt

09/22/19 - 09/26/19

$531

/nt

09/29/19 - 10/03/19

$252

/nt

09/29/19 - 10/03/19

$531

/nt

10/06/19 - 10/10/19

$252

/nt

10/06/19 - 10/10/19

$531

/nt

10/13/19 - 10/17/19

$252

/nt

10/13/19 - 10/17/19

$531

/nt

10/20/19 - 10/24/19

$252

/nt

10/20/19 - 10/24/19

$531

/nt

10/27/19 - 10/31/19

$252

/nt

10/27/19 - 10/31/19

$531

/nt

11/03/19 - 11/07/19

$252

/nt

11/03/19 - 11/07/19

$531

/nt

11/10/19 - 11/14/19

$252

/nt

11/10/19 - 11/14/19

$531

/nt

11/17/19 - 11/21/19

$252

/nt

11/17/19 - 11/21/19

$531

/nt

11/24/19 - 11/28/19

$252

/nt

11/24/19 - 11/28/19

$531

/nt

12/01/19 - 12/05/19

$252

/nt

12/01/19 - 12/05/19

$531

/nt

12/08/19 - 12/12/19

$252

/nt

12/08/19 - 12/12/19

$531

/nt

12/15/19 - 12/19/19

$252

/nt

12/15/19 - 12/19/19

$531

/nt

12/22/19 - 12/26/19

$252

/nt

12/22/19 - 12/26/19

$531

/nt

12/29/19 - 01/02/20

$252

/nt

12/29/19 - 01/02/20

$531

/nt

01/05/20 - 01/09/20

$252

/nt

01/05/20 - 01/09/20

$531

/nt

01/12/20 - 01/16/20

$252

/nt

01/12/20 - 01/16/20

$531

/nt

01/19/20 - 01/23/20

$252

/nt

01/19/20 - 01/23/20

$531

/nt

01/26/20 - 01/30/20

$252

/nt

01/26/20 - 01/30/20

$531

/nt

02/02/20 - 02/06/20

$252

/nt

02/02/20 - 02/06/20

$531

/nt

02/09/20 - 02/13/20

$252

/nt

02/09/20 - 02/13/20

$531

/nt

02/16/20 - 02/20/20

$252

/nt

02/16/20 - 02/20/20

$531

/nt

02/23/20 - 02/27/20

$252

/nt

02/23/20 - 02/27/20

$531

/nt

03/01/20 - 03/05/20

$252

/nt

03/01/20 - 03/05/20

$531

/nt

03/08/20 - 03/12/20

$252

/nt

03/08/20 - 03/12/20

$531

/nt

03/15/20 - 03/19/20

$252

/nt

03/15/20 - 03/19/20

$531

/nt

03/22/20 - 03/26/20

$252

/nt

03/22/20 - 03/26/20

$531

/nt

03/29/20 - 04/02/20

$252

/nt

03/29/20 - 04/02/20

$531

/nt

04/05/20 - 04/09/20

$252

/nt

04/05/20 - 04/09/20

$531

/nt

04/12/20 - 04/16/20

$252

/nt

04/12/20 - 04/16/20

$531

/nt

04/19/20 - 04/23/20

$252

/nt

04/19/20 - 04/23/20

$531

/nt

04/26/20 - 04/30/20

$252

/nt

04/26/20 - 04/30/20

$531

/nt

05/03/20 - 05/07/20

$252

/nt

05/03/20 - 05/07/20

$531

/nt

05/10/20 - 05/14/20

$252

/nt

05/10/20 - 05/14/20

$531

/nt

05/17/20 - 05/21/20

$252

/nt

05/17/20 - 05/21/20

$531

/nt

05/24/20 - 05/28/20

$252

/nt

05/24/20 - 05/28/20

$531

/nt

05/31/20 - 06/04/20

$252

/nt

05/31/20 - 06/04/20

$531

/nt

06/07/20 - 06/11/20

$252

/nt

06/07/20 - 06/11/20

$531

/nt

06/14/20 - 06/18/20

$252

/nt

06/14/20 - 06/18/20

$531

/nt

06/21/20 - 06/25/20

$252

/nt

06/21/20 - 06/25/20

$531

/nt

06/28/20 - 07/02/20

$252

/nt

06/28/20 - 07/02/20

$531

/nt

07/05/20 - 07/09/20

$252

/nt

07/05/20 - 07/09/20

$531

/nt

07/12/20 - 07/16/20

$252

/nt

07/12/20 - 07/16/20

$531

/nt

07/19/20 - 07/23/20

$252

/nt

07/19/20 - 07/23/20

$531

/nt

07/26/20 - 07/30/20

$252

/nt

07/26/20 - 07/30/20

$531

/nt

08/02/20 - 08/06/20

$252

/nt

08/02/20 - 08/06/20

$531

/nt

08/09/20 - 08/13/20

$252

/nt

08/09/20 - 08/13/20

$531

/nt

08/16/20 - 08/20/20

$252

/nt

08/16/20 - 08/20/20

$531

/nt

08/23/20 - 08/27/20

$252

/nt

08/23/20 - 08/27/20

$531

/nt

08/30/20 - 09/03/20

$252

/nt

08/30/20 - 09/03/20

$531

/nt

09/06/20 - 09/10/20

$252

/nt

09/06/20 - 09/10/20

$531

/nt

09/13/20 - 09/17/20

$252

/nt

09/13/20 - 09/17/20

$531

/nt

04/18/19 - 04/19/22

$574

/nt

04/18/19 - 04/19/22

$252

/nt

04/18/19 - 04/19/22

$1,764

/wk

04/18/19 - 04/19/22

$3,902

/wk

04/18/19 - 04/19/22

$12,009

/month

04/18/19 - 04/19/22

$7,560

/month